Dr. Peter de Laat (Netherlands) – Medical advisor
Dr. Peter de Laat (Netherlands)
Medical advisor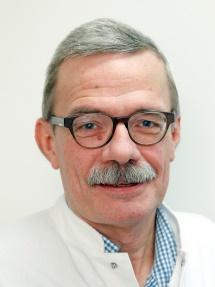 Dr. Peter de Laat (1958) works at the Erasmus MC – Sophia Children's Hospital as a general academic paediatrician since 1989. Until 2013 he was Head of the medium care unit for paediatrics.
He is educational coordinator paediatrics and a member of the training group paediatrics for the general paediatrics part. Special focus is on: education and training; vascular malformations, spina bifida, oncology and infectious diseases.
Ever since the start in 1994, he joined the multidisciplinary WEVAR team (Work group vascular malformations Rotterdam) together with pediatric dermatologist Suzanne Pasmans (previously Arnold Oranje until his retirement in 2013) and pediatric surgeon Hester Langeveld (previously Gerard Madern).
The last 20 years more than 1500 children with vascular malformations have visited the multidisciplinary WEVAR clinic. All new patients are seen by the whole team at once: paediatrician, pediatric dermatologist and pediatric surgeon to set the right diagnosis and define the best treatment.
Peter de Laat's focus in the WEVAR team is on the systemic treatment of vascular tumors in children (hemangiomas, kaposiform hemangioendotheliomas and kaposiform lymphangiomatosis).