Prof. Dr. Maurice van Steensel (Singapore) – Medical advisor
Prof. Dr. Maurice van Steensel (Singapore)
Medical advisor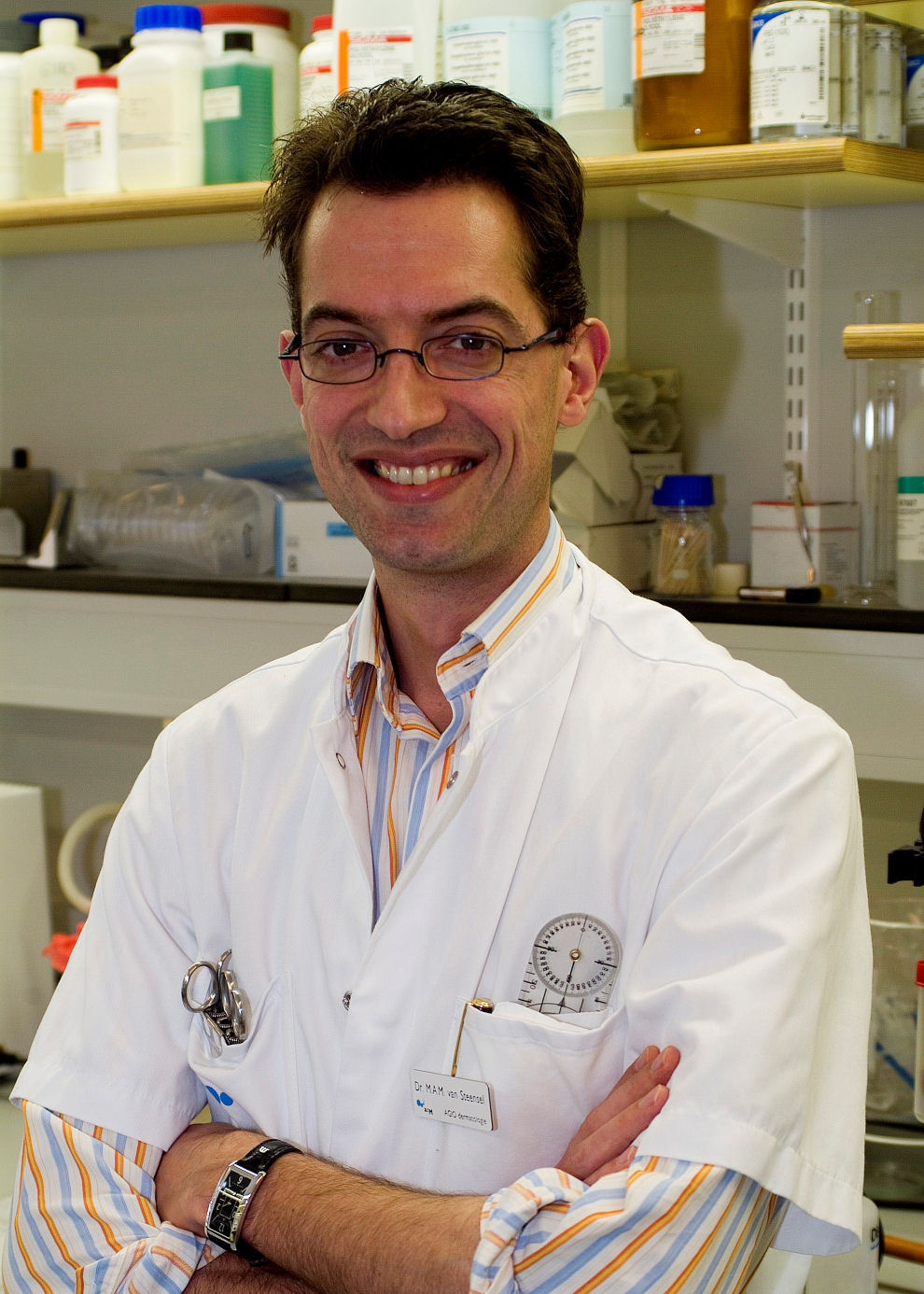 Maurice van Steensel (1969) studied medicine at the Catholic University of Nijmegen. During his studies and after graduation he worked as a researcher at the Department of Clinical Genetics performing molecular research.
An interest in hereditary skin diseases had already seized him when the opportunity presented itself, so he shifted from genetics to dermatology and trained to become a dermatologist. Together with Prof. Peter Steijlen he ran the outpatient clinic for hereditary disorders in Nijmegen.
In 2003 he moved into dermatology in Maastricht, where in 2005 he obtained his doctorate in the molecular genetics of inherited skin disorders. In 2006, Dr. Steensel concluded his dermatology training.
He directs the research into hereditary skin diseases and the laboratory for experimental dermatology that he and Dr. Michel van Geel began in 2003.
At Maastricht University Medical Center, there are now three well-attended clinics for hereditary skin diseases where people from all over the world attend.