OVM
Other Vascular (bloodvessel) Malformations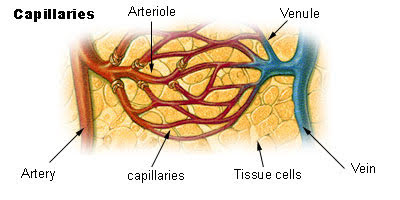 In our body, the blood flows through many thousands of kilometres of blood vessels.
Some blood vessels are very large and thick, such as the veins and the arteries. Some blood vessels are very thin, such as the capillaries.
Within dermatology, there are hundreds of diseases of the skin. Vascular anomalies are defects that are visible within the skin (sometimes you only see a swelling) by the change of (blood) vessels. There are various types of vascular abnormalities.
The vascular anomalies can be classified into two groups: vascular malformations and vascular tumours. See the table below with examples.
| Vascular malformations | Vascular tumors |
| --- | --- |
| Capillary malformation (e.g. Nevus flammeus) | Hemangioma (infantile Hemangioma = IH) |
| Telangiectasias (eg. ' spider Nevus ') | Congenital Hemangioma (NICH/RICH) |
| Venous malformation | Granuloma Telangiectaticum |
| AV malformation | Hemangio-endothelioom |
| Lymphatic malformation | Tufted angioma |
| Complex mixed malformation/syndrome | |
There are multiple formats. Some people share the deviations, for example, by looking at the speed of the blood through the vessels: "high-flow" and "low-flow". In the past, most vascular diseases referred to as 'Hemangioma'. However, this is unwarranted, because of different vascular disease ethiology, course, or another treatment. Nowadays we talk, if we are talking about real Hemangiomas, rather about infantile hemangiomas (infantile hemangioma, IH).
Vascular abnormalities may not always cause problems but need to be checked. It is good to always good to have a "birth spot" or stain checked (we are not talking here about moles). We can distinguish the two groups, as said a group that is not causing problems (non-alarming) and a group that is causing problems (alarming).
In the case of vascular malformations, the family doctor will almost always refer you to a specialist such as (children's) dermatologist or child surgeon for non-alarming abnormalities to get the correct diagnosis. For alarming defects you may be referred by the doctor to a special multidisciplinary team of specialists.
When treating hemangiomas there are many developments occurring in the treatment of these. Patients with non-alarming hemangiomas do not need to be redirected because they usually do not need to be treated. The GP will monitor these deviations. Should there be any cosmetic objections or doubts the GP may then refer the patient to the (children's) dermatologist. For alarming hemangiomas the family doctor can refer you to a multidisciplinary team of specialists.
Vascular abnormalities: when and to whom should you redirect?
| Condition | Preferred Advice |
| --- | --- |
| VASCULAR MALFORMATIONS | ALWAYS REFER TO FAMILY DOCTOR/PEDIATRICIAN FOR DIAGNOSIS |
| Not alarming | Redirect to (children's) children's dermatologist or surgeon. |
| Alarming | Redirect to multidisciplinary team. |
| INFANTILE HEMANGIOAMS | REDIRECT TO FAMILY DOCTOR OR PEDIATRICIAN DEPENDING ON SEVERITY AND TREATMENT INDICATION |
| Innocent, not alarming | Guide by GP themselves or interested pediatrician. |
| Cosmetic concerns and/or potentially alarming | Redirect to (children's) dermatologist (e.g. superficial IH in face or 'precursor lesion'). |
| Alarming | Redirect to multidisciplinary team. |
Thanks to Sherief R. Janmohamed MSc MD.
The photos are brought to you by Prof. Dr. Arnold P. Oranje-with permission from parents and owner.