For patients and families with CMTC and Other Vascular (bloodvessel) Malformations
CMTC-OVM is a worldwide non-profit patient organization that aims to improve the quality of life of people suffering from vascular abnormalities (blood vessel abnormalities), such as CMTC ('Van Lohuizen syndrome'), and stimulate scientific research into these disorders.
12 years ago (2006) our son was born. Very quickly.
12 YEARS AGO OUR SON WAS BORN
Your support is powerful
Our worldwide non-profit organization, active since 1997, consists entirely of motivated volunteers. We can always use support in many areas. Options are for instance as sponsor (by means of eg. products, services and money) but also as volunteer, member and donor.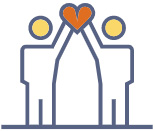 REGISTER AS MEMBER
Membership of our organization offers a lot! Think for example of full access to our website, our international Family Days and Conferences in the Netherlands! Contact with other patients, families and health care providers is crucial!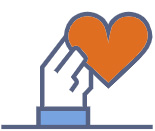 CONTRIBUTE WITH A DONATION
Do you want to make a concrete contribution to improving the quality of life for people with a rare disease?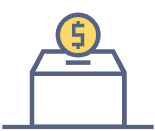 SPONSOR OUR ACTIVITIES
Becoming a sponsor of our organization also increases the (global) visibility of your company and shows your social face. Becoming a sponsor is a concrete interpretation of Corporate Social Responsibility / Involvement. We have sponsors from different companies who make an important contribution in various ways.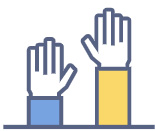 BECOME VOLUNTEER
Voluntary work in our organization contributes to your personal development. We often offer challenging work in an international and dynamic environment. As a volunteer, you can get a good expense allowance. We have drawn up volunteer profiles for practically all roles.