Policy plan
Our policy is captured in a policy plan that serves as the basis for the annual activity plan and budget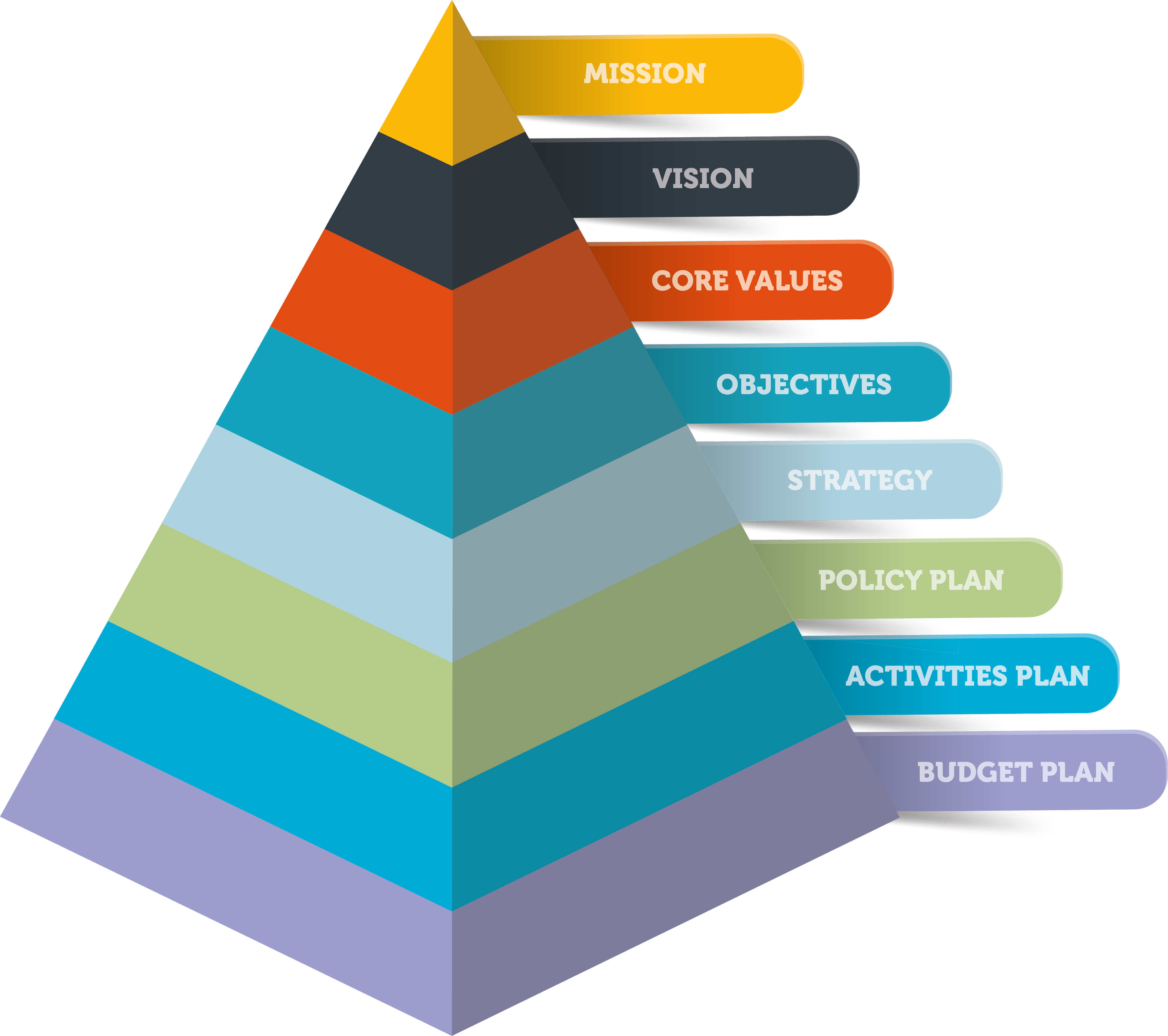 The policy is subsequently translated into concrete activities which are planned and budgeted each year.
Whether or not these activities go ahead, depends wholly on the funds available. Activities may also be set up as a project with separate financing.
Mission
Promoting the well-being of people suffering from vascular malformations such as CMTC ("Van Lohuizen syndrome"), in particular, the well-being of its members.  Developing activities that can support this.
To promote scientific research in relation to vascular malformations such as CMTC, its causes and treatment, and everything related to the topic in the broadest sense.
Vision
Providing medical and psychosocial support for people with vascular malformations and their families; to improve the quality of their lives.
We offer support to patients and their families from all over the world in both the medical and psychosocial fields (holistic approach).
We encourage patients to be as self-reliant as possible, have direct control over their own lives and be able to participate in society.
By carrying out genetic research into the cause of CMTC, we hope to be able to treat the condition eventually.
We believe contact with others who suffer from CMTC is crucial for patients and their families.  It is an opportunity to exchange knowledge, experiences and to help each other.
Providing information is essential and all information must be up-to-date and available in several languages.
Advocacy and cooperation are required, particularly with other stakeholders in the rare diseases area.
Not having a correct medical diagnosis can be a psychologically heavy burden for the patient and their family. It is therefore important to not only obtain a medical diagnosis quickly but also for this diagnosis to be accurate.
A rare condition is usually always chronic which implies that a patient will have to manage this condition throughout life. This means that the patient may experience obstacles in areas such as school/study, dealing with friends, leisure and work.
Local support of patients and families is of great importance to us. In countries where we are not present, we apply the 'patient advocate' concept.  This allows us to support and represent patients and their families around the world to access our medical expertise and resources.  The advocates receive support from the worldwide Dutch organisation.
Core values
Our core values are:
We represent the interests of patients and their families.
We have a team of medical professionals at our disposal who are experts in their field.
We can give emotional support to the patient and their family based on our own knowledge and experience.
Impact and Range. We want to have a positive impact on the quality of life of the patient and their family. Our range is worldwide.
We use modern technology and adopt a modern approach.
We work together with all kinds of organisations and individuals to achieve our goals.
Main objectives
We have set the following main objectives for the duration of the policy plan:
Our organisation is the global expertise centre and supports patients, their families and care professionals on both medical and psychosocial levels. We want a positive impact on the lives of people with vascular malformations and global reach.
To unravel the genetic cause of CMTC and, if possible, other vascular malformations to enable treatment of the conditions.
To ensure the medical diagnosis is accurate and as swift as possible.
To bring patients, their families and care professionals together.
To collaborate with other organisations emphasising the concept of 'together we are stronger '.  It is our wish that it is a 'win-win' situation for all parties involved and that our joint collaboration is a positive one. It is vitally important that all organisations demonstrate mutual respect in terms of professionalism, ambitions and activity.