CMTC-OVM Member Conference Netherlands 2013
CMTC-OVM Member Conference Netherlands 2013
Report CMTC-OVM Member Conference Netherlands 2013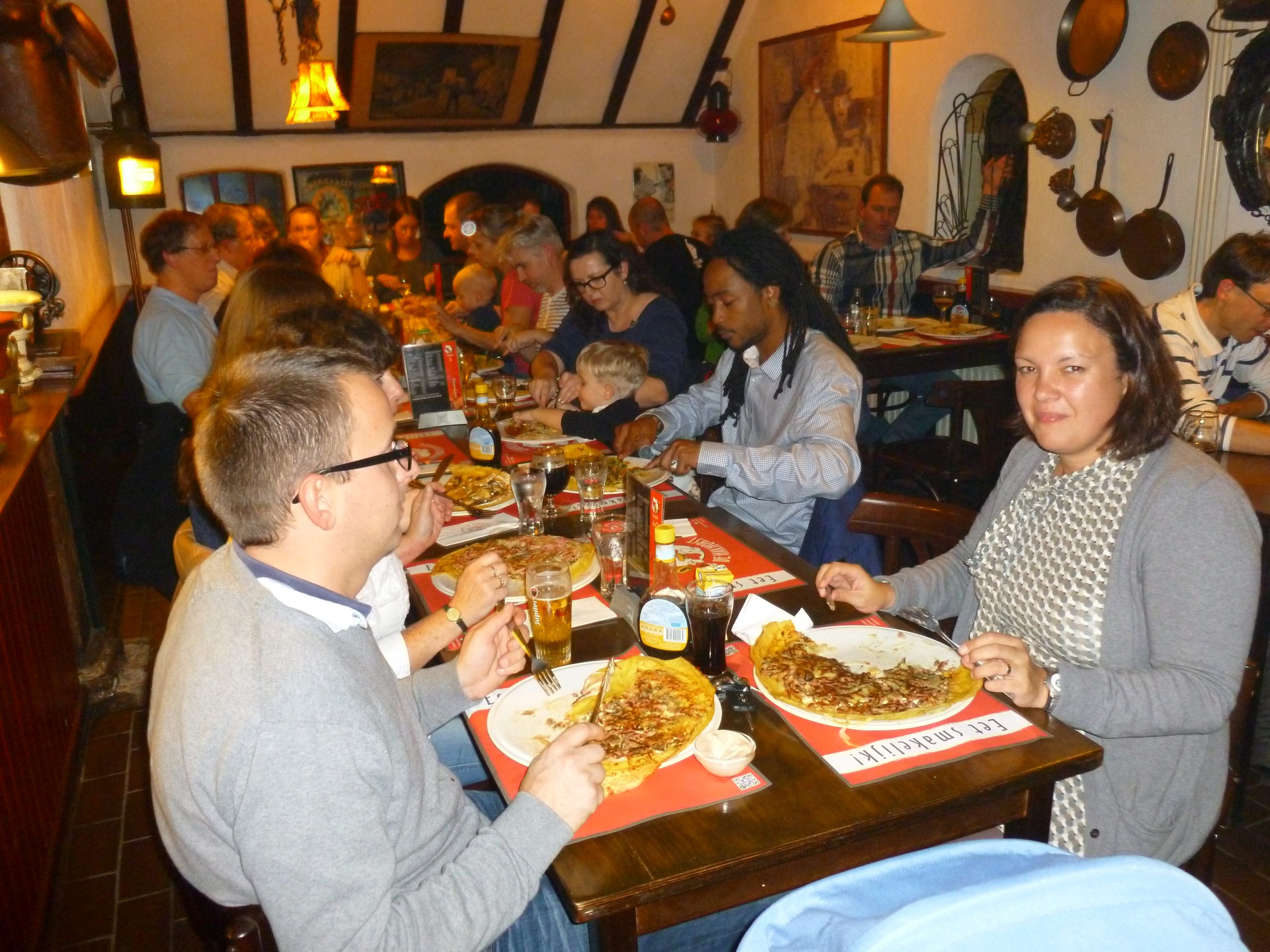 On Saturday 2 November 2013 it was time for the Global Assembly of members in the Netherlands.
Already the night before the foreign guests were welcomed with a snack and a drink and received a typical Dutch package consisting of all kinds of Dutch articles. The CMTC-OVM team already at the end of the afternoon began with the preparation of the various rooms. At a brisk pace was built up of everything and then it was time to go to dinner together. This year was also a film crew present. This film crew makes, among other things, working with us a number of short documentaries for different target groups focusing on the psychological aspects of living with a rare disease such as CMTC. These films will be placed not only on our website but also among other things on YouTube. We hope that this will increase our global visibility so that patients, their close family and doctors find the way to our Organization better and faster.
Saturday started with the registration of the members and reception with the well known Limburg pies. This year were 80 people present so we also had an extensive assortment of 10 kinds of pie. Especially new participants watched their eyes out! We had this time members from Japan/Dubai, Australia/Switzerland, Belgium, Iraq, Germany, USA and Netherlands of course.
Lex started the meeting with the usual topics such as finances, activities, etc. from the year 2012. Partly because of the increasingly stringent requirements of the Dutch Government to make organisations (where an organization is eligible for funding) and also the next logical step in our development as an organization, was widely thought to further professional development. As first presented was a list of the reasons why we need to professionalize. Subsequently, a list of all actions carried out in the context of professionalization and finally was made a number of proposals which were approved by those present. Further details on the further professionalisation are reflected in the presentation which is available to members and doctors.
After this session the attendees could choose from 3 parallel sessions. One session was led by Prof. Maurice van Steensel presenting vascular malformations. In another room was an interactive session organized for young adults, with no parents/adults were present, with the aim in particular psychological topics to discuss. In yet another room was a presentation given by Lydia Handzova about Social Media.
All presentations can be found on our website for members and doctors.
After the first series of parallel sessions it was time for an extensive lunch and to get to know each other. At the same time, Prof. Maurice van Steensel, Prof. Dr. Arnold Orange and later also Prof. Dr. Suzanne Pasmans started performing medical diagnoses. These diagnoses accounted for various patients already on a different outcome than expected or had received.
After lunch, attendees could choose from 3 parallel sessions again. One parallel session was for parents/adults in the field of psychological topics and the sharing of knowledge and experiences. This session was led by Dr. Wouter van der Schaar. In another room told Marco Dings about our website. In yet another room was Lex van der Heijden in the context of the development of the CMTC-OVM kid's website.
Prof. Dr. Suzanne P finally gave a demonstration on the SkinHouse website. This is a website which is due in part to her and developed a whole new approach. The approach is not that the doctor determines who sees what medical data etc. but the patient. The patient is the one who manages his/her medical file and determines who is allowed to see what data. This is a revolution in the medical world!