CMTC-OVM Member Conference Netherlands 2014
CMTC-OVM Member Conference Netherlands 2014
Report CMTC-OVM Member Conference Netherlands 2014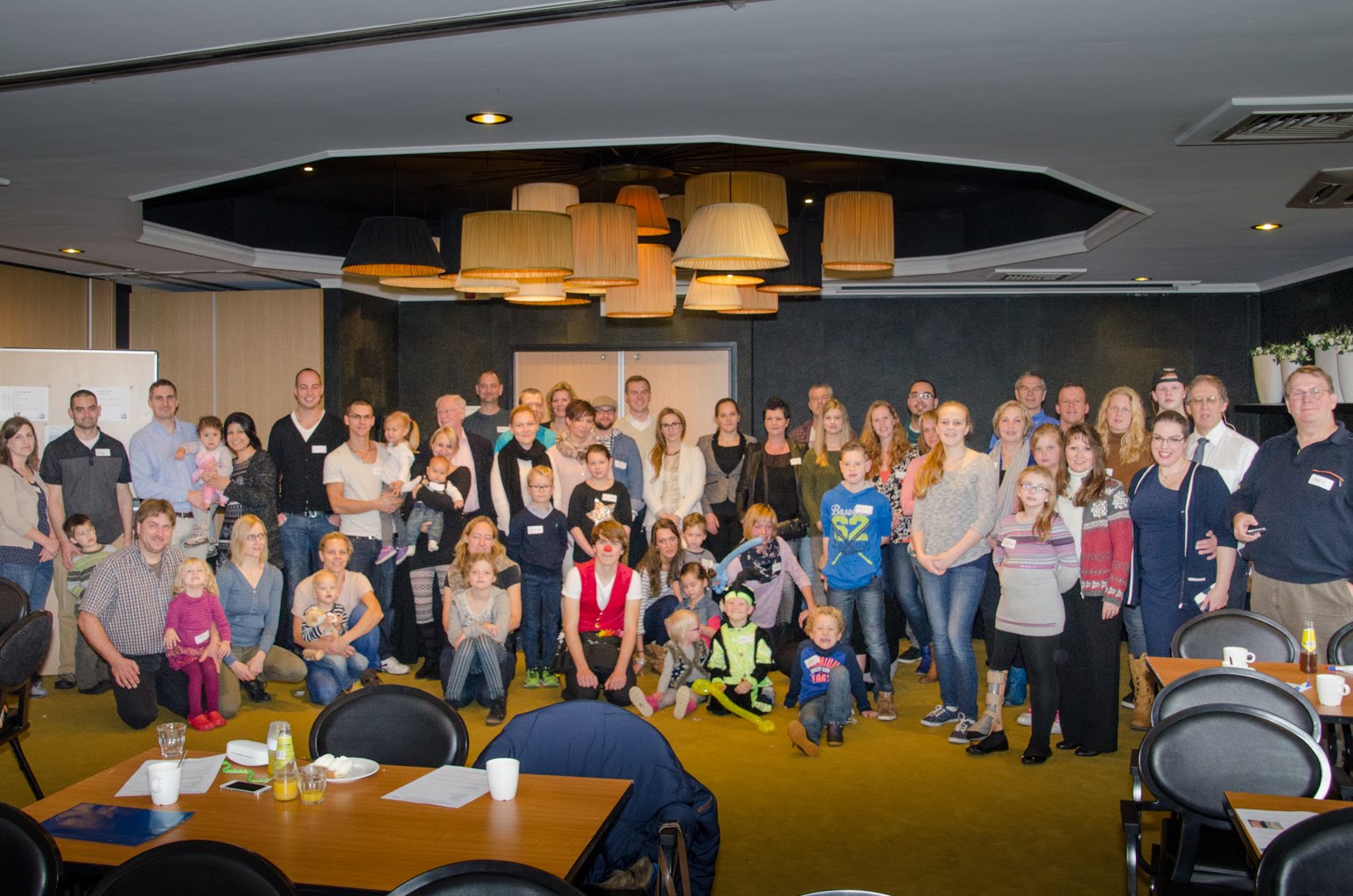 Our global members meeting was held on the 15th of November 2014 in Leusden (Netherlands).
On the Friday night before, we received the foreign guests with a snack and a drink designed to break the ice for the next day. A total of about 80 people were present from Germany, England, Netherlands, Austria, Slovakia, Norway, Sweden and the USA. Unfortunately due to illness, a number of people were unable to attend; otherwise, we would have had more than 90 people at our meeting.
Also this year, the American President Becky Gallis of the CMTC-OVM US was present. She shared her personal story with us about her granddaughter Ellayna (she was also present). Lydia Handzova from Slovakia made a presentation on social media and how we use it. They also called on as many people as possible to share our messages through social media such as Facebook, which means our visibility can be increased considerably-this is crucial.
After these common sessions, there were various parallel sessions. One session was about remote health care and another session about our project Youth Education rare diseases (JEZZ). The concept of JEZZ website was shown that is based on ' worlds ' where children can travel through it. This is for this target group a better method than ' dry ' text and pictures.
The lunch was very good again, and after lunch were new parallel sessions. A session was given by Liesbeth Siederius about Pediatrics. The other session was led by our medical psychologist Dr. Wouter van der Schaar. He made as an introduction using a new movie that has just been delivered to us by the film project on the subject of bullying at school in the context of rare diseases.
At lunch, Prof. Dr. Suzanne P arrived at 12 to perform medical diagnoses.
At the end of the parallel sessions were opportunities to ask questions.
Suddenly, there was banging on the door of the main hall! And who came in? Saint Nicholas with 2 Black Petes! All attendees received a chocolate letter.
At the end was a pancake dinner settled in ' the Hakhorst '.
We look back on this day with pleasure and hope everyone has gone back home satisfied!