Eurordis 2013 – Dubrovnic
Eurordis 2013 – Dubrovnic
Report Eurordis 2013 – Dubrovnic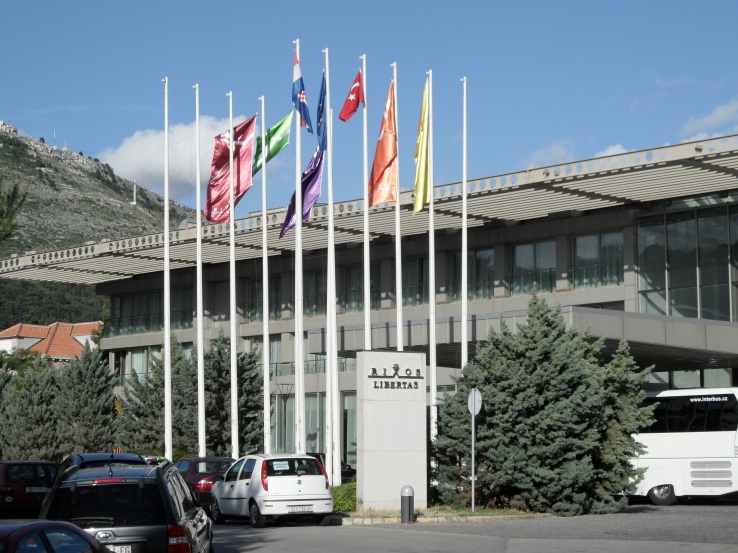 From May 30 to June 1, 2013 Eurordis was a gathering spot for members.
This meeting took place this year at Hotel Rixos, Dubrovnik, Croatia.
The meeting this year had a lot of emphasis on national plans and strategies of the various European countries in the field of rare diseases and how they should be implemented. There is a lack of money, just as in most organizations, to get the plans off the ground.
On May 30 a workshop was attended in which various possibilities were given involving "social media" in order to generate both recognition for a rare disease as well as to raise funds (fundraising). Examples include: give2live. ca and funds4research.
Rareconnect, an initiative within Eurordis, was one of the organizations we as an association want to join. Ankie Kerkvliet and Alex Fidder attended a presentation about the way things are followed within Rareconnect and what they can do for the member associations. In addition one of the moderators shared experiences.  A moderator is a person who acts as a contact between Rareconnect and a patient organization.
On May 31, lectures and workshops were attended in the morning in the area of the progress of the national plan in Croatia, but also in other countries which are already much further established (such as Denmark, Germany and the UK).
The afternoon program included four workshops and we chose to participate in the workshop on the screening of newborns with different conditions. There can be testing on anything and everything, but the big question is whether the costs, when testing of all possible defects, outweigh the benefits. In Finland for example, PKU is not present. So it is not tested for.  In the Netherlands, it does occur, so here, the heel prick is a standard feature.
There is also the question of what to do with the genetic information that is obtained. Should a patient (or an insurance company) everything be told?
On June 1 we attended workshops on the registration of rare diseases by various European countries and in the afternoon a workshop was attended on initiatives on the basis of patients' organizations, for example, to set up shelters.