Genetic Alliance 2007 – Washington DC
Genetic Alliance 2007 – Washington DC
Report Genetic Alliance 2007 – Washington DC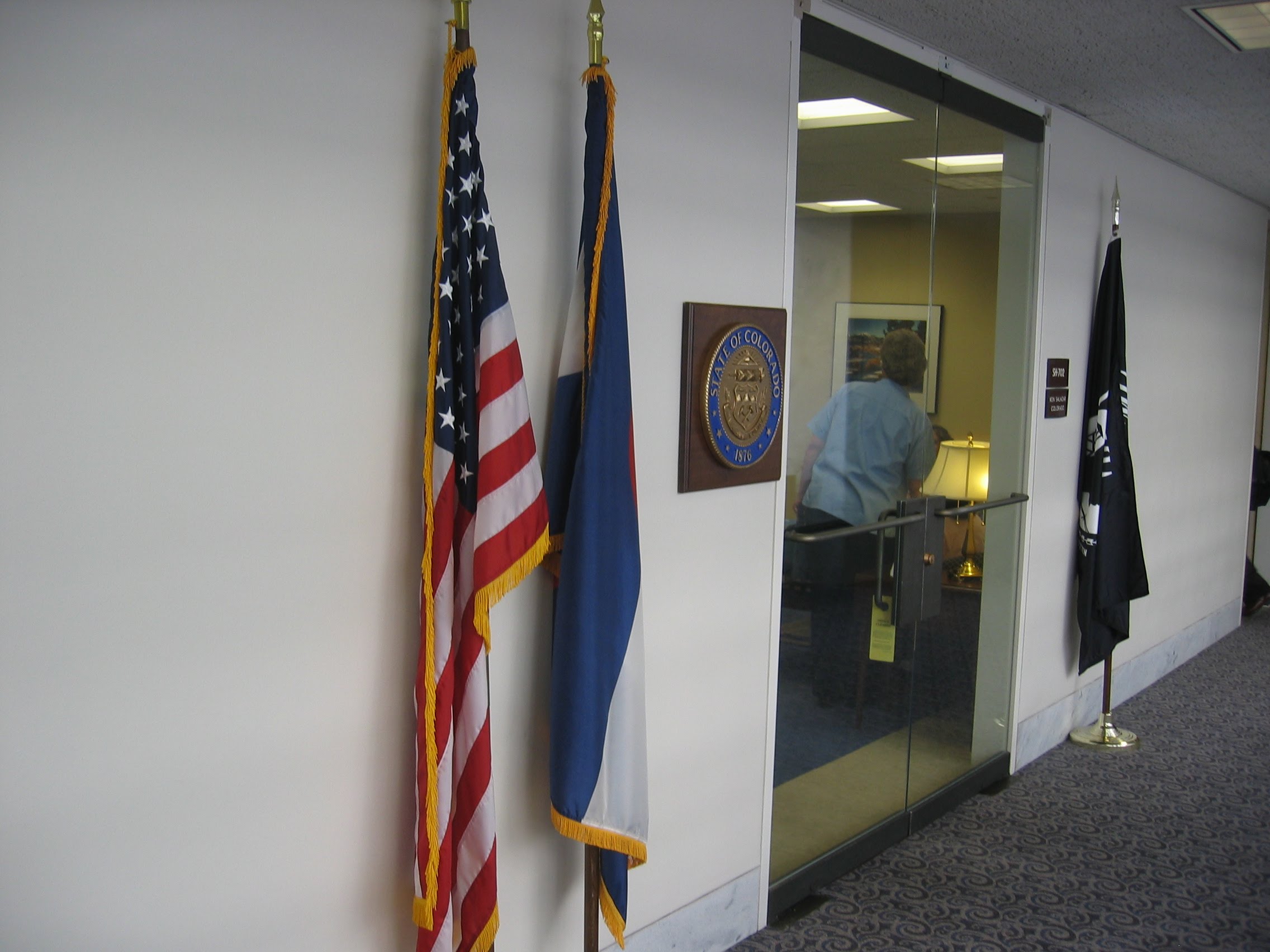 On behalf of our association, Lex attended the annual Genetic Alliance conference in Washington DC (USA) from 26 July to 29 July.
In addition, Lex met three new members/families.  A part of the Gallis family came.  They visited the Netherlands this year for a free medical examination (see in this newsletter under "story").  They drove to Lex's hotel just to meet him again – a drive lasting 11 to 12 hours.
It was special to meet Ellayna again. Lex presented her not only with a pair of real Dutch clogs but also with clog slippers.
The event itself started on Wednesday, July 25 with a gala dinner in downtown Washington. Some familiar faces were present, e.g., the National Organization for Rare Disorders (NORD) and the Brazilian organization for genetics.
Thursday, July 26
This was a very special day! The U.S. Congress is debating a bill including (among other things) discrimination against people with disease caused by a genetic abnormality. This bill is called GINA (Genetic Information Nondiscrimination Act of 2007 – Genetic Nondiscrimination in Health Insurance).
We visited all the offices of the 100 senators in groups (they call this 'lobbying'), firstly to thank the senators for their support and secondly to request extra attention to the problems of people with rare diseases. Unfortunately, we didn't speak to the senators themselves but in many cases the senators' aides. This was a special experience for us all. In my group, we had people from the USA, Canada, Brazil and the Netherlands. During the talks, these very people from outside the USA could express their opinions and reinforce the notion that the cause is very important and (most of all) international business. We visited the following senators:
Chuck Hagel (Republican, Nebraska), Michael Enzi (Republican, Wyoming), Tim Johnson (Democrat, South Dakota), Ben Nelson (Democrat, Nebraska), Max Baucus (Democrat, Montana), Byron Dorgan (Democrat, North Dakota) Jon Tester (Democrat, Montana), John Thune (Republican, South Dakota), John Barrasso (Republican, Wyoming) and Kent Conrad (Democrat, North Dakota).
Friday, July 27
During the day, Lex participated in the workshop 'organizations in action' which included topics such as fundraising and communication. Here Lex heard various ideas covering information for different target groups (patients, physicians and public).
The opening dinner was held on Friday. During dinner one woman spoke about a movie she is making about people with breast and ovarian cancer. This was a very moving film about how a family received the news that their daughters, all present, had the 'wrong' gene responsible for this type of cancer.
Saturday, July 28
This was an intense day with various presentations and workshops.
There was one very special, very active and intense workshop entitled "how we help ourselves while helping others." How do we as parents/guardians of a child with a rare disease become aware of this? How do we deal with (large) changes in our lives? How do we experience a variety of unexpected emotions and/or physical sensations? Often people think that they are "crazy" or "abnormal" in how they respond to changes.
What are normal reactions to a life change:
Spontaneous crying, often for no apparent reason.
Changes in mood, feelings which change rapidly.
Disbelief and denial.
Problems with concentration and memory. This reaction seems to occur mainly in people who are grieving.
Physical reactions such as narrowing of the throat or chest tightness, discomfort in the abdomen, loss of appetite, insomnia, lack of energy and fatigue.
Not knowing what to say when you are asked how you were doing.
Looking back at the past, the period of the loss, and trying to understand 'why' or 'could have' and feeling guilty because you didn't do more.
Lex attended a special workshop about caregivers. This workshop was called 'care of the care giver'. The person who gave the workshop was someone who mainly helps people who recently have lost someone through death but several issues are also applicable to other people who care for sick people. The focus is normally on the patient with the result that the people who have taken upon themselves the care are often forgotten. Here are some tips for those who care for a patient:
if, for example, someone dies, other emotions such as from dismissal or from one's childhood may surface.
Emotions can stay hidden for years then suddenly appear.
People react differently to changes in life. A person may eat more or less, sleep poorly, etc.
When children ask specific questions, answer but don't give more than they ask. Be honest in answering. For example, if grandma is deceased do not say that she's asleep. How does a child sleep after hearing that?
Take care of your body, especially under stress, otherwise it affects your immune system making you even more ill and thus resulting in a downward spiral.
If you can not sleep because you have a problem that you can not resolve now, then put the issue aside by imagining that you are saving the problem in a separate space and closing the door.
What are your limits? Realize this.
Go outside in the fresh air.
Remember: forgive and forget.
Be kind to yourself.
Keep in mind that you are a facilitator, not a magician.
You can not change anyone, you can only change the relationship.
Provide support, encouragement and appreciate management. Learn also to accept.
Remember that in the context of all the pain that we recognize that sometimes you feel helpless. Acknowledge this without shame. Caring and being there is sometimes more important than doing something.
Change your routine business tasks and often as possible.
Learn to distinguish between complaints that help and complaints that evoke negative stress.
Focus daily on something positive that happened that day.
Be creative and try new approaches.
Plan quiet periods during the week.
Say rather, "I choose …" than 'I must …'.
Say rather, "I do not …" than "I can not …".
If you never say no, what is your "yes" worth?
Sunday, July 29
This was the last day of the conference, which consisted of various workshops. Lex followed the workshop on collaborative learning. They are also working on electronic patient files om the U.S.A., but – just as in the Netherlands – it seems that it's not easy to implement.
The last speaker was Newt Gingrich. He is well-known especially for his work in the U.S. Congress. Newt is founder of the Center for Health Transformation, a collaboration of leaders working on the creation of the 21st Century Intelligent Health System that is designed to save lives and money. He is also the founder of the Gingrich Group, a company specializing in communication and advice for 'transformational change' and works as a "Distinguished Fellow" at the Hoover Institution at Stanford University in Palo Alto, California.
He expressed strong criticism of many things which are not properly regulated in American society, making doing business in America extremely costly. One of the examples he quoted was health care. In the U.S., the cost of identical operations at different locations differ significantly (hundreds of percents).