Genetic Alliance 2008 – Washington DC
Genetic Alliance 2008 – Washington DC
Report Genetic Alliance 2008 – Washington DC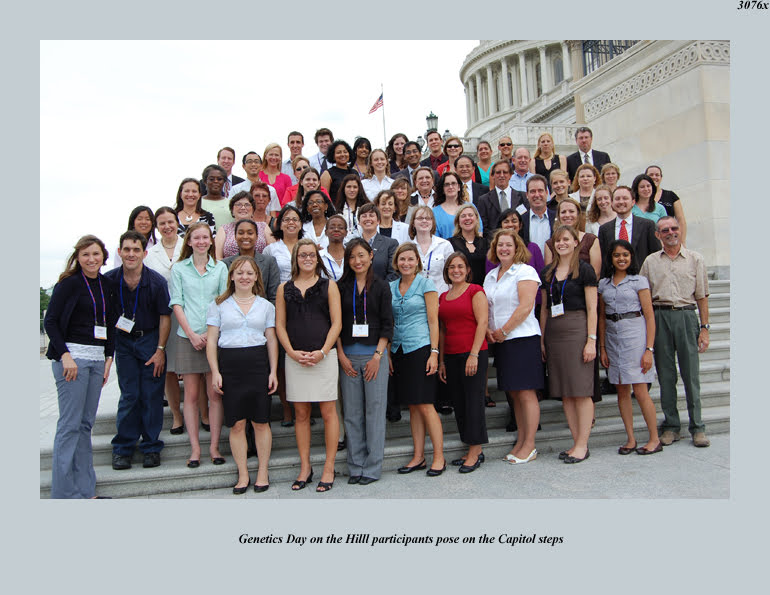 Lex van der Heijden represented us at the annual meeting of the Genetic Alliance in Washington DC from 10 to 13 July.
This meeting actually consists of several parts. The first day's theme was "Genetics Day on the Hill" and had as its aim to meet as many senators as possible. In May of this year after 13 years of hard work and lobbying, the "GINA" law was adopted by the U.S. Senate. This law protects people with genetic problems in different ways and specifically with regard to discrimination. I heard a very poignant example from one of the participants of the team that I belonged to during a meeting with several senators. Her husband worked for a relatively small company. Because of the very high medical fees of their child (nearly $100,000) during a certain period, the health insurance costs for the company were deemed to be unacceptably high with the result that her husband was fired.
This is no longer possible in the USA thanks to the GINA law (Genetic Information Nondiscrimination Act). During all our team sessions it was clear that the Genetic Alliance is well known to the Senate staff. Because of various voting activities in the Senate, very few senators were present, but we personally met with the Senator from Rhode Island.
The first conference consisted of several parallel symposia. The symposium that Lex attended was an interactive workshop on the topic of organizational development. After 10 years, we as an organization have arrived at the point where we have the possibility to elevate it (i.e., the organization) to a higher level. The theme of the dinner that evening was to celebrate the adoption of the GINA legislation. The second day consisted of more parallel workshops. Lex attended the workshop on developing and maintaining "fact sheets" of various diseases. This practical presentation was given by two women from Hawaii. They developed a standard 'template' that can be reused by anyone. It can certainly be used to develop a "CMTC fact sheet". Initially, they had two versions: one for laymen, and the other for physicians. On the advice of the doctors, the former was dropped. The second workshop that morning was about an approach for students and families to build a family history. It is important to know which diseases are or were present in a family, especially from a genetic perspective. Through various practical exercises, participants received more insight into the practical side of heredity. Developments in genetics have proceeded very quickly. Currently, it is possible to repair some parts of the body (e.g., skin and bone), but not to create new organs (such as the liver). It is probably just a matter of time before this is possible. Lex had to forego the afternoon sessions because the CMTC-USA meeting was scheduled.