CMTC-OVM online Community
Our own secure CMTC-OVM online Community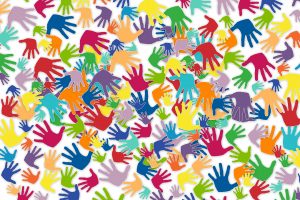 Over the years we have built up a large worldwide CMTC-OVM Community. We have been using all kinds of social media channels using our private adult Facebook group since February 14, 2009.
This means that a great deal of material, such as patient experiences, is stored in this specific Facebook group.
Why your own online Community?
We decided to start our own secure CMTC-OVM online Community in October 2020.
The reasons for this are mainly:
Facebook repeatedly misuses users' personal data. In our case, it often concerns highly personal data. We believe this is inadmissible.
This film shows what tech giants like Facebook are doing to us
In line with the previous argument: European privacy legislation (GDPR) does not allow personal data to be stored on computers outside the European Economic Area.  Facebook stores data on computers in the USA and these computers do not comply with European privacy legislation.
We realise that not everyone has a Facebook account (any more).  The younger generation is less likely to use Facebook than their older counterparts.
We want to offer people the opportunity to make contact with other patients and families in a safe way.
Facebook regularly changes rules such as restricting the use of medical items, this limits our use. We want to offer a sustainable and reliable solution.
Searching in a Facebook group is not really optimal. Our website offers a good search function.
What can you do in our online Community?
Within our online Community, we work with groups so that the information can be classified and therefore easier to find. We have one public group that is accessible to everyone. If you want to read and/or post messages in this public group, you must register. This group is also managed, which means that posts are viewed before they are published. We want to prevent all kinds of commercial and other unwanted messages from appearing in this group.
All other groups are only accessible to our members. Members automatically have access to all groups.
We offer the following functionality:
Create your own profile.
Post photos.
Create and participate in groups on a variety of topics.
Creation of public messages.
Send private messages to other users.
Tracking other users and blocking profile information.
Communicate "real-time" with other users.
Befriend other users (in a similar way to Facebook).
Highlight website content.
You can share your location which allows other members to see you as well in the member list.
And much more!
Facebook follows you …
Have you ever watched how Facebook tracks your activities, especially via your smartphone? Do you know that Facebook, for example, knows exactly which apps you use?
Do you want to gain insight into this? Open Facebook on your smartphone and open the menu (three horizontal lines) and follow this route:
Settings.
Your Facebook data.
Activities outside of Facebook.
Delete history.
Manage your activities outside of Facebook.
Another concrete example of how Facebook mis/uses your data and an extra reason for our own CMTC-OVM online Community!