Family Day 2012: Burgers' Zoo
Family Day 2012: Burgers' Zoo
A family event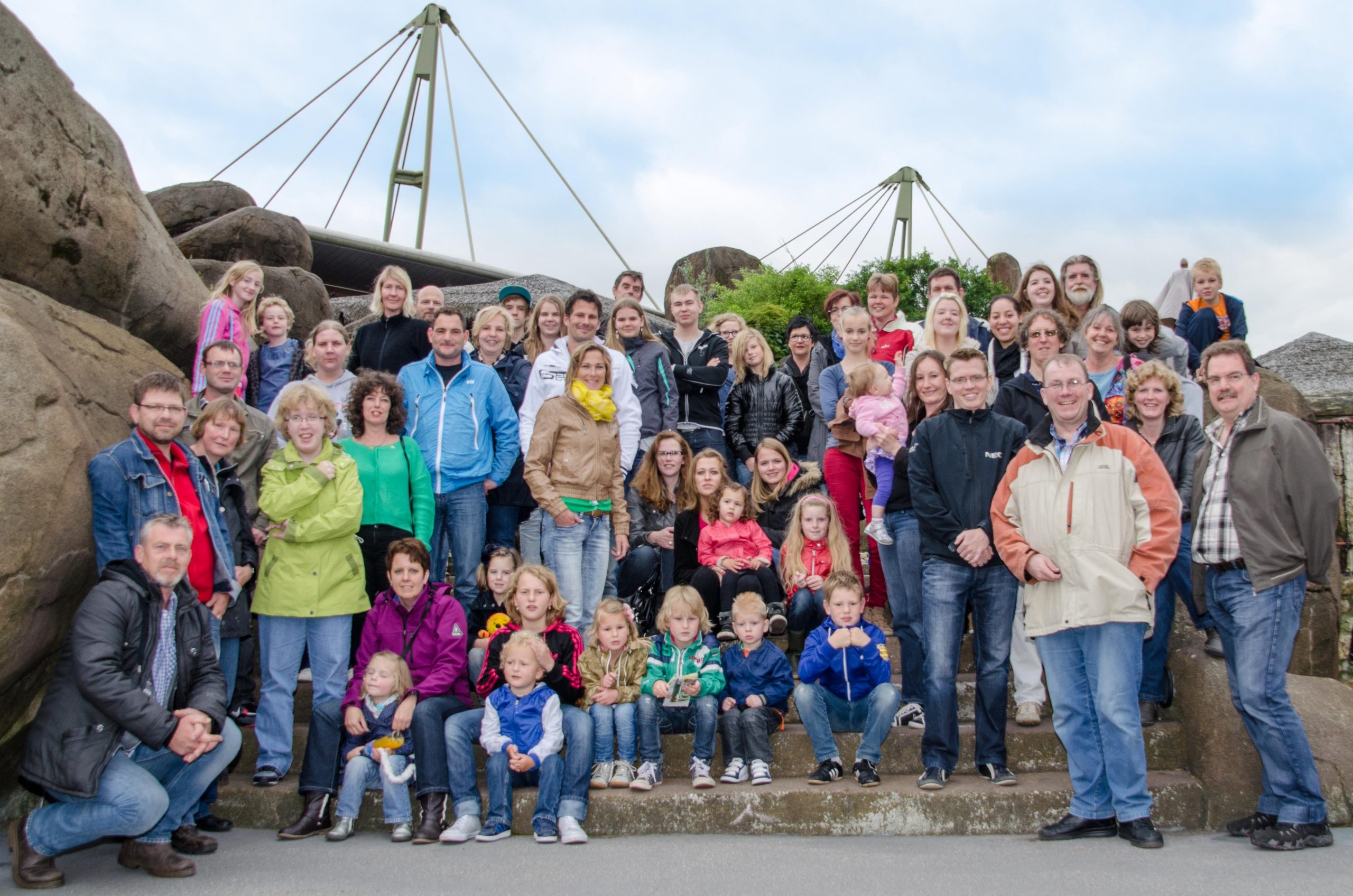 The following is a report written by one of our members.
On 9 June was the CMTC-OVM family day. This year the Burgers' Zoo in Arnhem was chosen as the venue. The zoo is always fun.
Our son Mike had been there a few days earlier. He couldn't wait to get back there.
That morning when we pulled him out of bed he immediately shouted: "Mike's going to the zoo", so getting dressed was really fast and we were off in the car to Arnhem.
When we arrived we were warmly received and got free tickets and a parking token. We all assembled at 10:00 at the Safari restaurant. While enjoying coffee, tea, chocolate or sweet drinks and delicious pastry we could relax from the ride and meet up with other members.
When we finished our refreshments, we went first to the ocean area. Wow! It's really amazing and what a lot of beautiful fish. Our eyes almost popped out of our skulls.
Since it was dry we went to see the elephants and from there to the "Rimba". We ran into some of the members at the monkey cage, so it was time for a chat. Meanwhile, Mike was busy being amazed by all the different animals. It was nice to see him so lively, being around things he really enjoyed.
Later we continued our way through Rimba. When we got to the tigers everyone could hear Mike, because he was busy imitating the tigers. We lingered there for a while until we saw how late it was. The time had passed very quickly, so we walked back towards the Safari restaurant for a delicious lunch. The lunch was well catered with delicious sandwiches and soup, and we got the chance just to chat with the other members.
Lex circulated around the group asking everyone to think about recruiting more members. We need at least 100 Dutch members/supporters to be eligible for grants from the Dutch Government. So it would be great if we could recruit family members or friends and remain eligible. It would be very disastrous for the patients and for the likes of Lex and other volunteers as the club could no longer survive without the subsidy.
After lunch we got together for a picture, and even though it began to drizzle, it didn't spoil the fun.
From here everyone went his own way. We took the "safari route" and Mike's eyes were popping out of his head. Giraffes, zebras, rhinos and many more animals were everywhere. A bit further on there were the lions, which had just been fed rabbits. They showed how fast they could run down prey and then sought a quiet place to enjoy their lunch. They remained there for some time, so there wasn't much more to see and we headed to the "Mangrove walk". There were many beautiful birds. You could really see then just how large they are in real life. Sometimes it was a shock to see how big they are. Mike started getting tired from the experience, though he wouldn't admit it. After a little while we headed over to the "kid's jungle" and wore himself out in the playground. He kept climbing and running around, and going down the very big slide with Mom was definitely his favorite.
To finish off the day we had delicious ice cream and then it was time to go. Mike wanted to stay, but by the time we got out of the park, he was already asleep in his car seat. The next day he immediately called his grandfathers and grandmothers to tell them how much fun he had. A week later he was still talking about it. It was a successful family day, so we need enough members so this can continue in the future.