Family Day 2013: Efteling
Family Day 2013: Efteling
A family day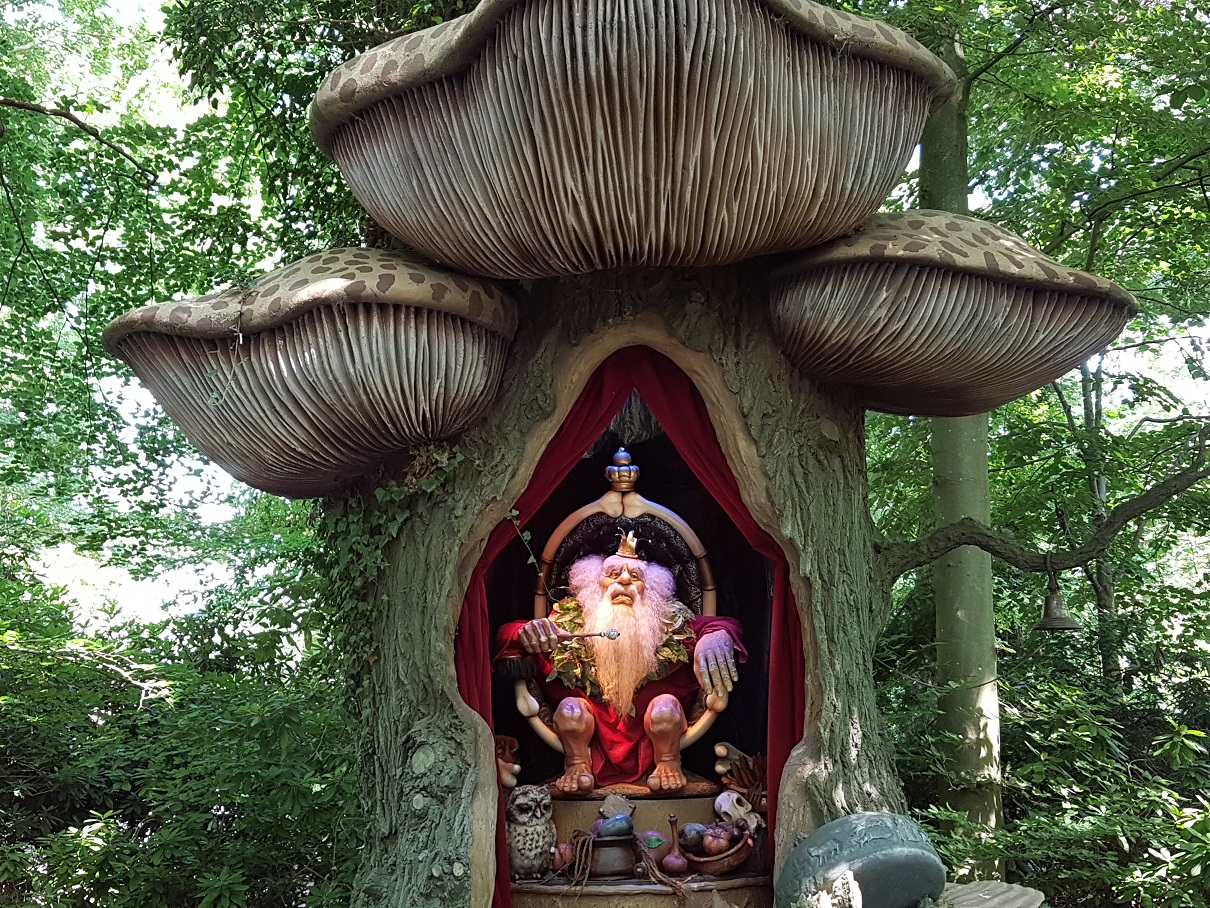 Already the time again we have been looking forward to … the family day in the Efteling on June 22!
Early in the morning we left Zealand behind us and drove towards Kaatsheuvel where we were welcomed at 9:00 am by Lex. We gathered in the theater. How good to see friends (now many) again and nice to see how the children have grown and changed. It is always nice to share some experiences or just to chat.
After coffee and pastries at 10:00, each person went his way. We first went to the Fata Morgana. Then to George and the Dragon, Python, steam train, vintage cars and trains stairs. Through the side exit we continued at a run (in the rain) to the Efteling Hotel for a delicious, well prepared lunch. Again, more time to meet each other and also to catch up. After dinner most of the rain had already fallen for that day and we had no further problems.
In the afternoon we quickly visited the land of Laaf and the Fairy Forest, Villa Volta, Bobsled, Flying Dutchman, the Carousel, and we finished with a water and light show Aquanura. At 17:30 we were tired but satisfied and got in the car to start our return journey. We look back on (again) a successful family day and hope to meet you in November in Leusden!
Report by Niels Fluijt (8 years).
I'm Niels and I have CMTC. We have gone out at 7:00 and at 7:30 we left. We went on the a58, a16 and n261. Co. Anja, Elise and Luke came along! I went to the Efteling. I also went into a mirage. The Flying Dutchman I found a bit scary! Carnival festival was great fun!!! Coasters (like the Flying Dutchman) went very fast. George and the dragon (a roller coaster) went up to 60 kilometers per hour!! Piranha was a laugh!! The lunch was delicious!!! Then we (just me, Elise and Co) went in the bobsled. Villa volta was also very nice!!
Kind regards, Niels Fluijt.