Family day 2017: Efteling
Family day 2017: Efteling
A family day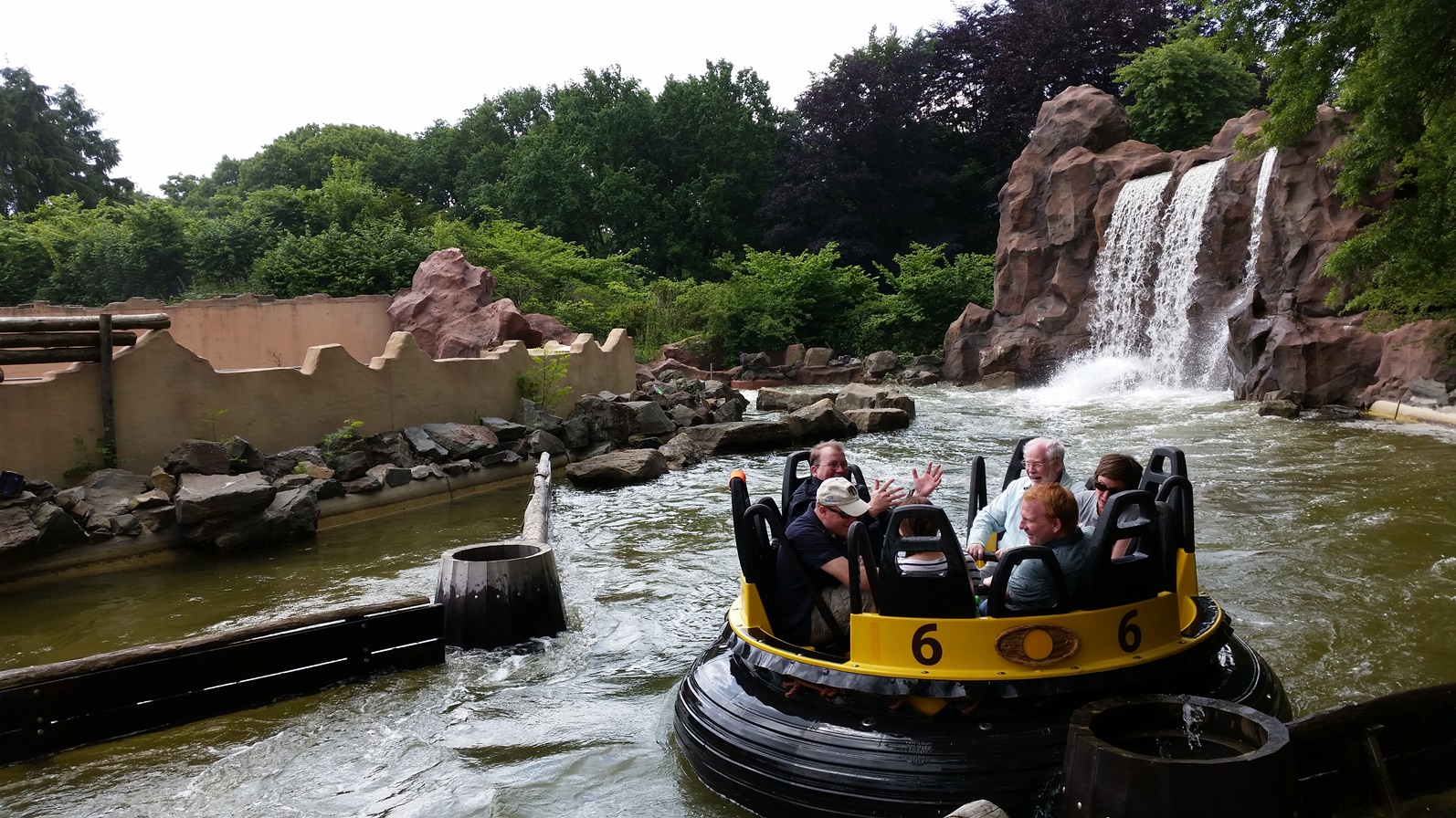 On Saturday 24 June 2017 we held our annual CMTC-OVM family day in 'the Efteling' theme park.
The Efteling turns out to be one of the most popular locations for the Family Day considering the number of participants. This year, approximately 80 people participated from 4 countries (Belgium, Germany, Netherlands and Poland)! Several families met each other eg. from Belgium and the Netherlands. Some of the participants had just become member of our global organisation and it was the first time for them to meet other patients and parents.
The weather was not optimal with a little bit of rain every now and then but that didn't have a negative impact on the joy!
We started with the reception in the Efteling theatre with cakes and drinks. After a short welcome speech and some explanation by Lex everyone went on the road! At 1 pm we had an extensive lunch buffet in the Efteling Hotel and the first experiences were exchanged. The atmosphere was excellent and at 2 pm everyone went back into the park. There was even a grandmother who had a ride in a roller coaster in the dark!
We look back on a wonderful day with lots of fun!
Our family day in 2018 is scheduled on 23rd June. We will ask our members to indicate their top 3 preferences and see what we can organise. We hope to welcome many people again at our family day in 2018!
A few comments from our participants:
We started early at the Efteling theme park, it was apparently pretty busy with other groups but we could easily find the CMTC group. After the receipt of the entrance cards we went for a cup of coffee and delicious cake and waited for the group to be complete. After the reception speech by Lex, a group photo was made and we left for the park. The kids determined what we were going to do. Time simply flew and before we knew,it was already time for lunch, which was excellent. After lunch we went back to the park and we still did a lot of attractions. At the end we did the Aquanura show and we were all very happy and satisfied.
It was a fun and successful day! The new information leaflet looks perfect! It was perfectly organized and the special pass for attractions was great!
First of all, once again, many thanks for the fantastic day in the Efteling theme park! We have insanely enjoyed ourselves and we used the special pass for a few attractions. The lunch was delicious and inviting and we hope te see and speak each other again.
The park visit was very nice. The common reception was very good. There we could meet other participants and exchange experiences.
The family day CMTC is a getaway where we always look forward to. An excellent organization of that day, good lunch, meeting fellow patients and enjoying the park all made it an unforgettable day.