CMTC-OVM Member Conference Netherlands 2011
CMTC-OVM Member Conference Netherlands 2011
Report CMTC-OVM Member Conference Netherlands 2011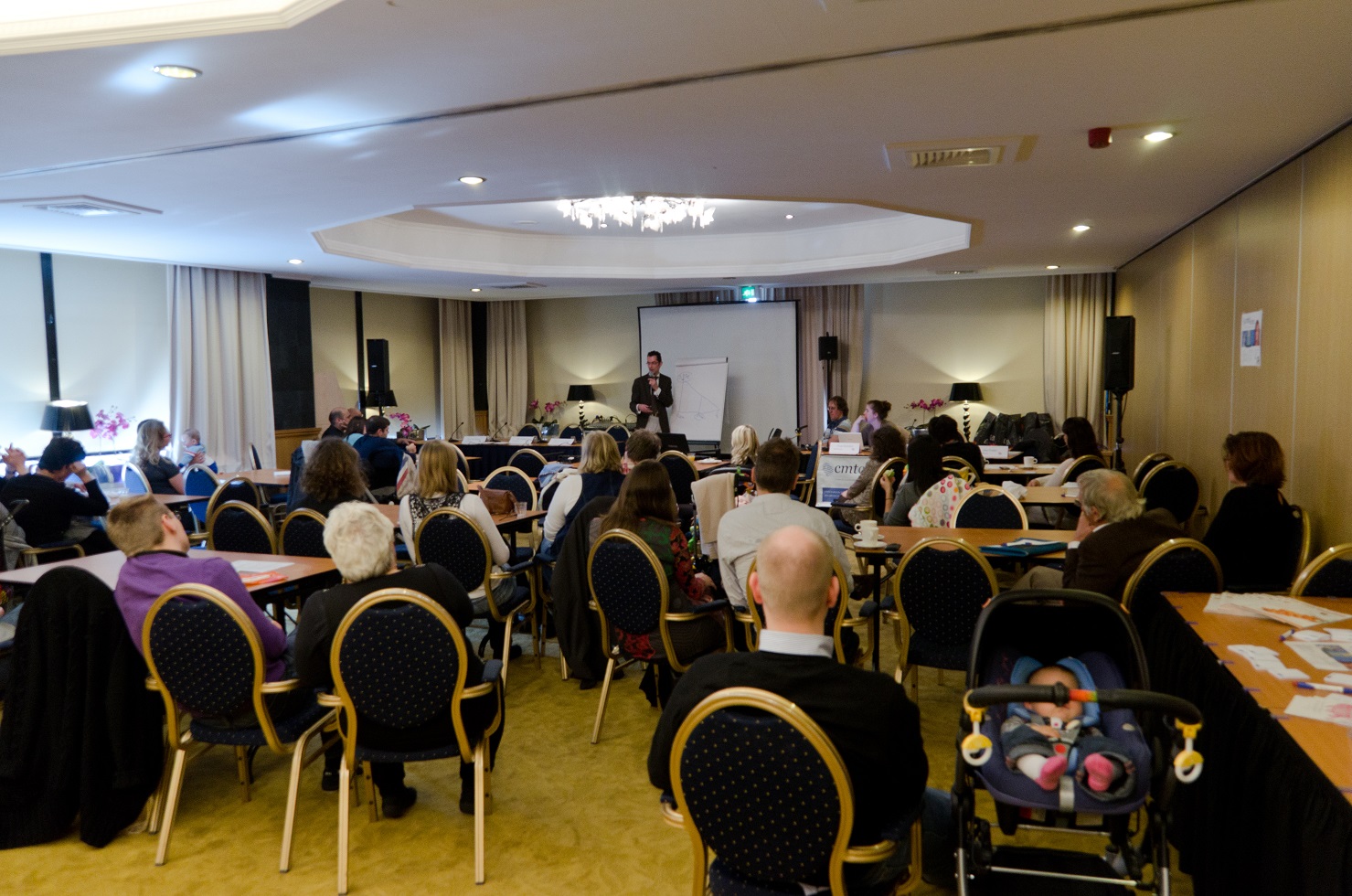 On November fifth, people from Brazil, Germany, England, the Netherlands, Norway and the USA came to annual member meeting held in the Netherlands.
The number of participants was less than in 2010. A family from England flew in specially for one day for a diagnosis and they were extremely impressed. We will report more on this meeting in our January 2012 newsletter.
The meeting structure was different this time – namely, we now had a choice of parallel sessions:
Demonstration of our new website. This session was organized by Marco Dings, who put together a new website. He is also the father of a daughter (Sanne) with CMTC.
Color analysis. What colors are best for me? With just a selection of colored scarves and a mirror someone could decide which color is best for him/her and see the overall effect of various colors.
"How do I deal with…".  This session was led by Marleen (who has CMTC) along with her father, with the object of sharing the personal psychological experiences with the audience. Doctor van der Schaar was also on hand for support. The session was conducted first in Dutch and then separately in English.
After lunch Doctor van Steensel spoke about genetic research. His session was videotaped and will be available in the members section of our website.
In the main hall Doctor Orange was available to answer medical questions from members around the world attending the meeting via the internet. There was even someone from the United Arab Emirates who took the opportunity to pose a few questions to Doctor Orange where they could see and hear each other.
After the sessions we had an opportunity to talk while enjoying a snack and drink.
There were also activities organized for the children, like felting. This is always a big hit! The women organizing the activity were recognized and greeted enthusiastically by the children before they even got out of the parking lot.