CMTC-OVM Member Conference Netherlands 2012
CMTC-OVM Member Conference Netherlands 2012
Report CMTC-OVM Member Conference Netherlands 2012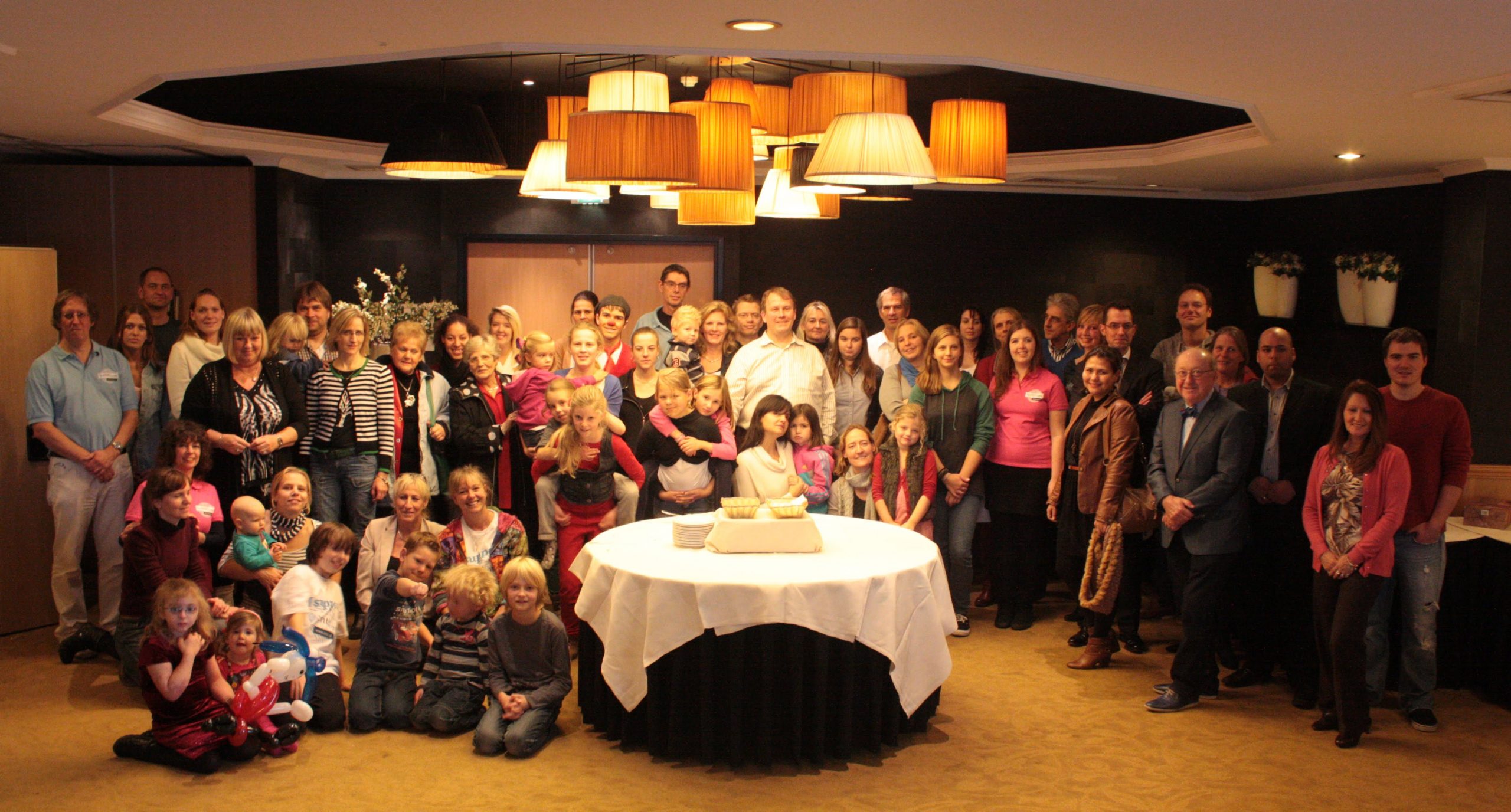 On November 3, we again organized our annual meeting in the Netherlands.
Friday afternoon we set up the various rooms and 20 hours started receiving our foreign guests in the bar of the hotel/conference center with several typical Dutch snacks.
This time there were members from Belgium, Germany, Hungary, the Netherlands, and the USA. Altogether approximately 70 people were present. Like last year, the Dutch Sturge-Weber association was represented.
Last year we started with parallel sessions that proved successful, so we organized in parallel sessions again this year. One parallel session was a session with Marleen, a young lady of 21 years, who told of what she had experienced throughout her life and how this was handled.
Dr. van der Schaar, our medical psychological advisor, was also present during the session. This was a nice interactive session where many parents learned a few things-especially parents of young children. Marleen discussed how she had dealt with her condition in high school. Marleen will also contribute to the new psychological pages.
The other parallel session was about our new website. This session was given by Marco Dings. This session was also the opportunity to register for the website.
During the lunch medical diagnoses by Dr. Oduber, Prof. Dr. Orange, Dr. Siderius and Prof. Dr. van Steensel were started. At the end of the meeting was a block in which the attendees could ask medical questions.
The meeting ended with refreshments and offered everyone the opportunity to have a moment to talk to each other.
The foreign members had a pancake dinner at a pancake farm where the choices of the number of pancakes were overwhelming. For most foreign visitors, this was the first time that they have had a 'real' pancake. The size of the pancake turned out to be quite a challenge for people! After dinner the foreign guests went back to the hotel to process all the impressions of the day and prepare for their journey the next day.
Activities for the children were organized again (several adults also competed anyway), but this year there was also a balloon artist present (Alex, the son of Marco Dings) which was really fun (and not only for the children).
The children also had a nice day and received a felt kit to take home so they can get to work at home with water and soap.
On the pictures below you can see, many children (and some adults) become quite creative.
We look back on a successful day, and given the positive feedback from several attendees, they have seen this day as a positive experience.