CMTC-OVM Member Conference Netherlands 2015
CMTC-OVM Member Conference Netherlands 2015
Report CMTC-OVM Member Conference Netherlands 2015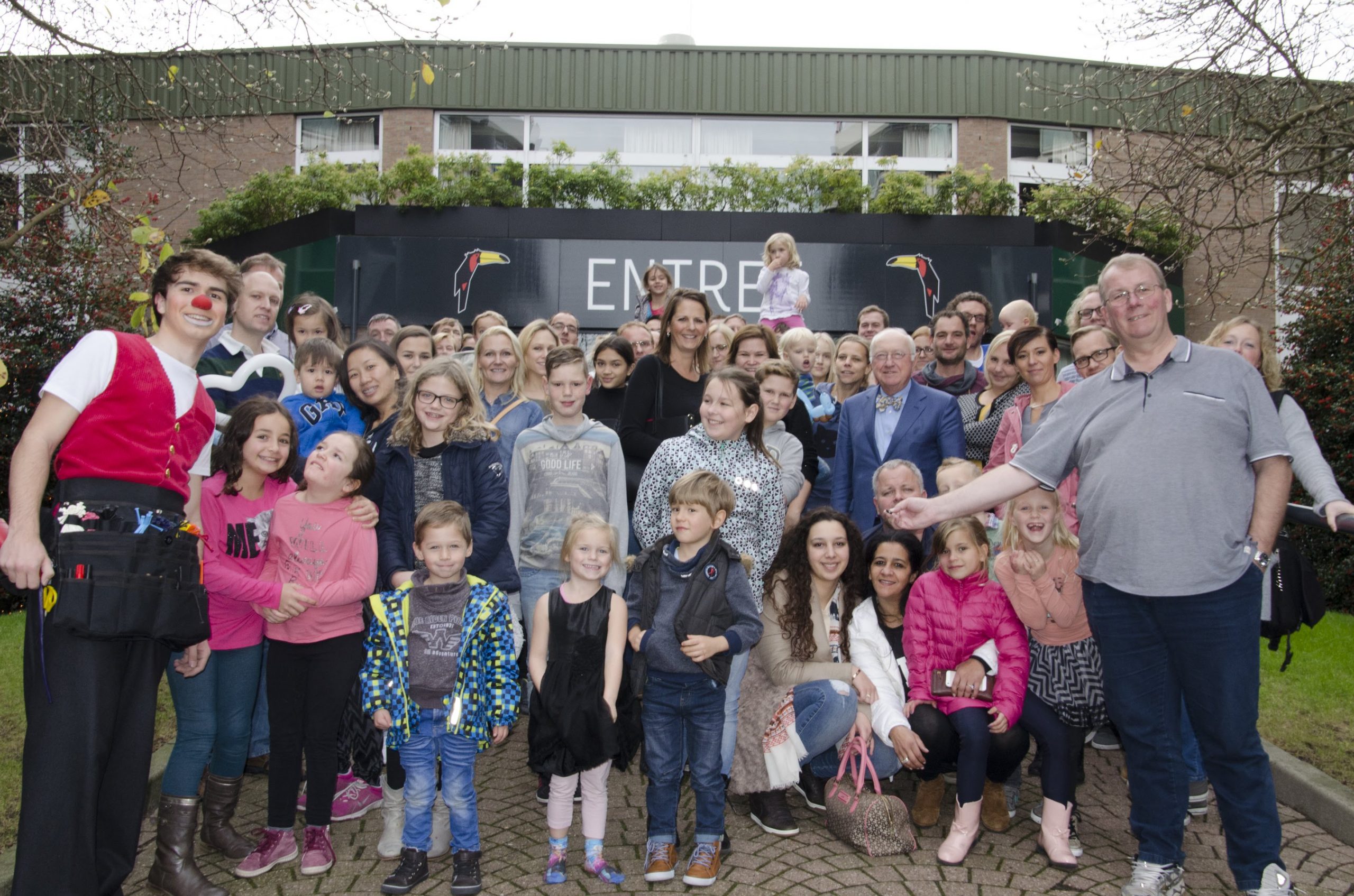 On Saturday, November 14, 2015, we held our annual global meeting in Netherlands!
This year was a new record with 126 participants from 10 countries: Belgium, Bélize, Germany, England, France, Italy, Netherlands, Norway, Austria and Sweden! Unfortunately, the national presidents of the Canadian and American sister organizations were not present, to their great regret.
We had an intensive program which included six parallel sessions from which the participants could choose. Lex van der Heijden started by giving insight into the ins and outs of our organization. Also, a number of active volunteers were personally thanked. The global CMTC-OVM organization consists of a team of almost 30 people around the world.
Then it was Prof. Dr. Arnold Oranje's turn. He gave an interactive presentation about laser treatments.
The number of medical diagnoses this year was 20! This required our medical advisors to work parallel and independent. Jop coordinated this whole process, which was not easy and demanded a lot of improvisation and consultation.
Thanks to the high turnout, the number of children this year was also high. Our well-known clown Alex was present as well. This year we had ' fun corn ' as something new. At the end of the day, the children's area was a "battlefield" and various grandparents helped tremendously to clean up this space!
After the session of Prof. Dr. Arnold Oranje, we launched three parallel sessions:
Classification of blood vessel diseases by Prof. Dr. Suzanne Pasmans.
Treatment of blood vessel tumors by Dr Peter de Laat.
Working Group on blood vessel abnormalities (WEVAR) by Sytze van Odijk.
After these sessions, it was time for an extensive lunch. The lunch is deliberately broad in terms of time so that everyone gets the chance to become acquainted with as many other people and be able to exchange knowledge and experience. Thus was born, among other things, the initiative to research if a German CMTC-OVM organization can be set up since this year there were seven German families.
The group photo was taken outside this year because of the large amount of participants. It should be noted that a number of people are not in the photo because both medical diagnoses as massages were underway at this time. After the group photo was taken, people attended the second series of parallel sessions:
Exchanging personal experiences by Dr. Wouter van der Schaar.
Knowledge centers by Dr. Cor Oosterwijk (Association of parents and patients organizations).
The burden of living with a disease by John Wubbe MSc.
Also new this year was that people could experience a massage. Astrid van der Does and Josje Rink, both professional holistic masseuses, gave numerous massages and were greatly appreciated!
At the end of the event snacks and drinks were still available with the aim of allowing people more time to exchange knowledge and experience.
For our foreign guests and volunteers was the famous pancakes. This was greatly appreciated again this year!
We would like to thank all participants for their contribution to our event!