4. What can you do yourself?
Guide for parents after diagnosis
What can you do yourself?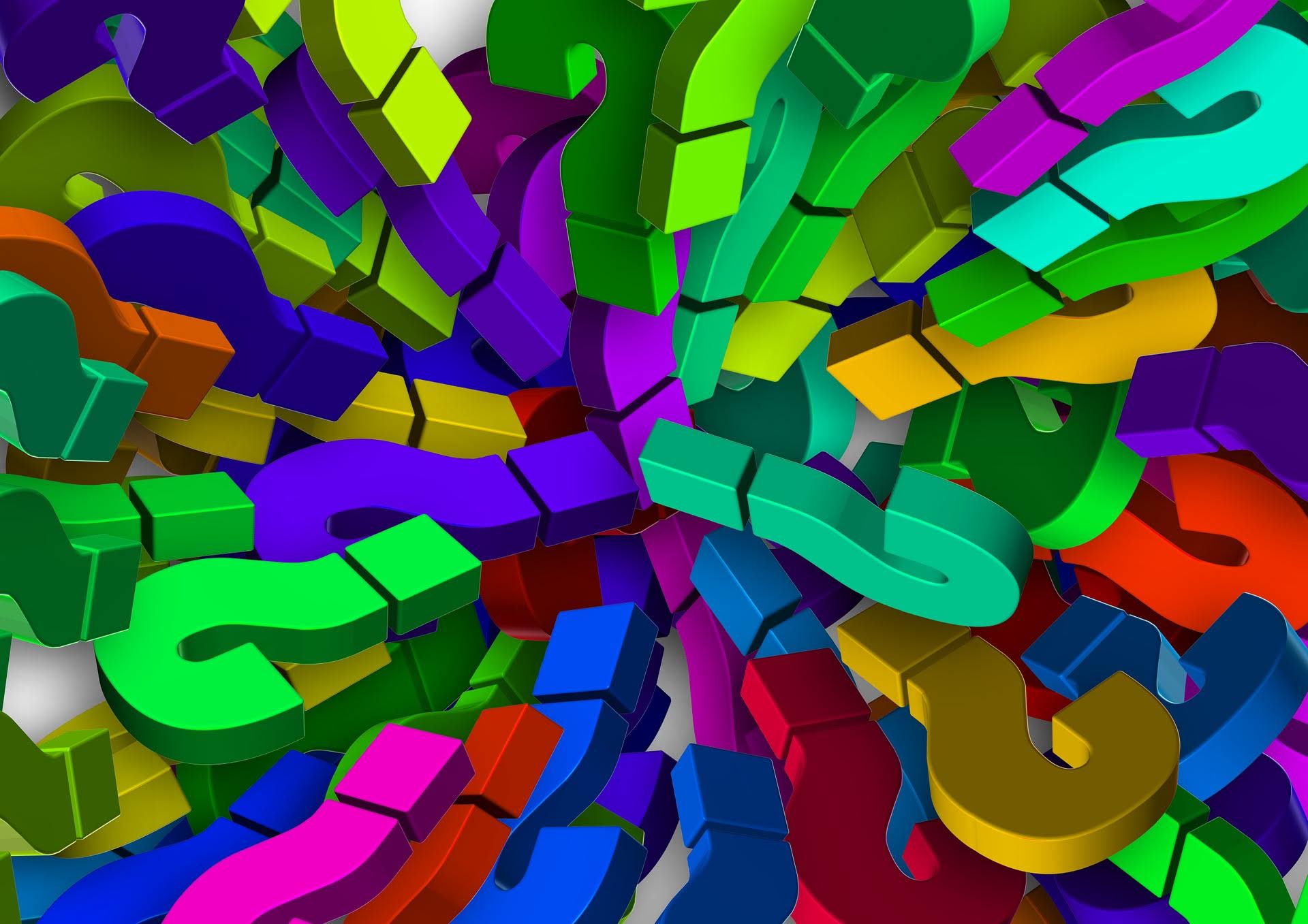 For the most part, life continues "as usual" after hearing the diagnosis. Your child needs attention, love and care, perhaps more care than other children of their age. What is the best way to provide this care? You will learn this over the coming months and years with the help of counsellors, doctors and / or therapists.
Your child is more than the condition
The best thing to do is to treat your child in the most normal way possible. Your child can be sweet, mischievous, happy and curious, but sometimes angry, grumpy and rebellious. In short, they have the same range of emotions other children their age has. Be careful not to only see your child's medical condition, your child is so much more than that. They are unique little people with their very own personality, gifts and interests.
Playing is learning
Interact with your child as normally as possible. Challenge them to move, play and explore without focussing too much on their medical conditions. Play with your child as you would with any other. Small daily activities, such as brushing your teeth, washing the dishes, cooking or walking the dog can also be fun learning moments.
How do you deal with doctors and therapists?
There will be times when you feel that your child is being surrounded by different professionals all wanting to help and it can feel overwhelming at the beginning. There may be times when you feel that you are not in control of the situation but remember that this is not the case.  It is important that you feel happy with whatever is happening around your child, make sure that you have the information that you need to take care of your child at home.
Sometimes communication between professionals themselves can be unclear, so it is vitally important when communicating with a large group that everyone is clear about their own responsibilities and communicate clearly how to support you and your child.  It might be an idea to keep a communication logbook.  Remember you also have the right to access your child's files at many hospitals.
Keep control yourself.
Stay informed.
Ask for clear communication.
Educate yourself.
Let doctors and therapists help you.
Keep control yourself
It may be that the professionals more or less 'take' your child. You may feel that they suddenly have everything to say about your child. Of course, nothing could be further from the truth! Therefore, make sure that you are in control and discuss how you can take care of your child at home.
Stay informed
Sometimes communication between the professionals and towards you is not always clear. While that is very important, with such a large group of people who have to work together. Here too, keep in control. Some people do this, for example, by keeping a communication log. You can also access your child's file at many hospitals.
Ask for clear communication
The language used in reports can contain terms that you do not understand. This is very normal, but not useful if you want to know exactly what treatment your child is receiving. Do make sure that you are included in all discussions and decisions about your child. When speaking and writing to you, ask doctors to communicate with you in simple language and without the use of medical jargon.
Educate yourself
To be well prepared in the consultation room, do as much as you can to learn everything about the disability/condition of your child. Learn about the challenges they will face and rights they have. Government websites are a great source of reliable information. In addition, you can also visit the website of the patient organization for information about the condition or illness and / or get in contact with other parents for educational experience stories.
Let doctors and therapists help you
Nowadays it is no longer the case that doctors and therapists just decide everything for you and your child. Professionals and parents work together as much as possible. There are various ways for professionals to support you:
There may be occasions when you need to be more of an observer than a participator, allowing the medical experts to take the lead.
Let them coach you. Ask the professionals to explain clearly to you how you can support your child in their development.  Not all professionals may have the skills to be a good coach, but this will help you to stay in control more easily and allow you to manage your own child with more confidence.  Knowing how to stimulate and to manage your child's needs will mean not having to leave your child with outsiders as often.  It will also make you feel closer to your child.
As a parent of a child with a disorder or chronic illness, it is natural to feel over-protective of them.  However, it is very important to encourage your child to be as independent as possible.  Allow your child to make their own mistakes and to learn from these experiences.  Give your child the opportunity to reach their full potential.  On the site www. opeigenbenen.nu you will find a growth guide (click on toolkit / young people / growth guide).  On the parent's website there is also a handy tool: Take Care, which can be a very useful resources for parents.
Don't forget to raise your child
As a parent of a child with a disorder or chronic illness, you probably tend to do too much for your child and demand too little, while you should really do everything you can to make your child as independent as possible. From an early age, try not to protect your child more than is necessary. Children should be allowed to have their own experiences so that they can learn from their mistakes. On the site www. opeigenbenen.nu, a growth guide is available (click "toolkit/jongeren/groeiwijzer") that can help you work with your child on his/her independence and identity. Also, on the website of (Sch)parents, there is a handy tool "Take Care", which discusses various topics of importance, some of which may require more of your attention.
You can translate these Dutch websites by means of Google Translate.
Tips to take action yourself
Practical tips:
Organise yourself.
Organise your house.
Set realistic goals.
Write down your questions.
Make a booklet.
Organise yourself
Knowledge is power. Collect and use information so that you can be a strong advocate for your child. Use a ring folder with tabs to store information about your child's condition / illness, challenges, legal rights, and treatment plans. Having this information at hand can reduce stress, help in daily and longer-term planning and improve communication with care providers.
Ideas for topics / tabs in your folder:
Types of medication and dosage.
Medical materials such as brands and types of catheters, Mic-Key etc.
Your child's doctors / therapists.
Results of laboratory tests, tests and letters.
Diseases, operations and hospital admissions.
Vaccinations and allergies.
Appointment schedules.
Treatment calendar.
Learning material.
Legislation and regulations concerning children with a disability / chronic illness.
Contact information of special services and support.
Organise your house
If a lot of materials and / or medicines are needed for your child, it is useful to keep them together in one cupboard. Maybe you even need small or large adjustments at home. You can think of bobbins under a normal bed so that the hospital atmosphere disappears, or a kitchenette, so that care can be made easier.
Set realistic goals
Every parent wants their child to achieve the highest possible goals. That is no different for you as a parent of a child who has a chronic illness or disability. Always remember that your child will go through the various stages of development at their own speed, depending on the severity of the disability / illness. Consult with doctors, therapists and teachers to see how they can help you achieve your goals. Also, remember not to talk down to your child. Fatigue can also result in your child not getting the right cognitive challenge.
Remember that you know your child best and that your child's abilities may change over time. Be flexible, set challenging goals, but not so challenging that it becomes frustrating. Offer, as soon as somewhat possible, choices that are in line with your child's experience. The freedom to choose will give your child confidence and help you feel as independent as possible. Cheer on all your child's attempts to develop!
Write down your questions
Doctors and therapists are eager to help you and generally do so on the basis of a request for help, so that they allow you as a parent to regain control and not to come up with things yourself. But, certainly in the beginning, you are not at all concerned with that, or do you not realise that you can request help at all. In any case, start by continuously recording questions that arise. After a while, you see a line in the things you encounter. A specific request for help in collaboration with professionals can be realised then.
Make a booklet
It's perfectly fine to mourn the loss of a dream. This is discussed in more detail in the "Profits Verliesspiegel" which you can find on the shoulders/parents website. Yet you can try to celebrate every special moment of your child with gratitude and pleasure. Therefore, try to keep a booklet with your child's photos and crafts. Their performance may be different than in a "normal" baby book, but the result remains a beautiful memory that radiates parental love and pride. It will be nice to show to others and read again later.