Klippel-Trenaunay
Klippel-Trenaunay syndrome has three characteristics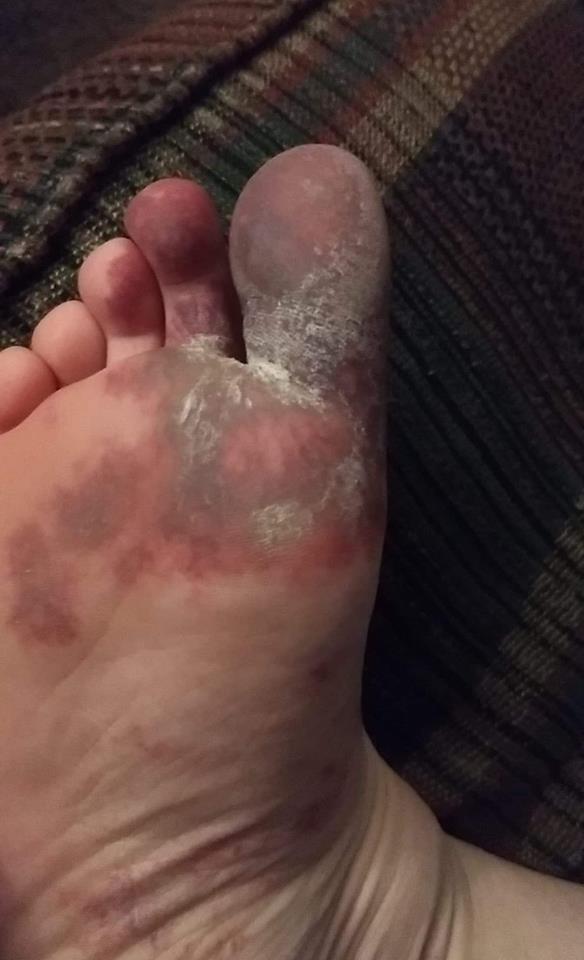 The medical term for Klippel-Trenaunay syndrome is angio-osteohypertrophy syndrome.
Klippel-Trenaunay syndrome has three characteristics, namely varicose veins, wine stains and abnormal growth of soft tissue or bones. Soft tissue are tissues that are located under the skin, around the organs and bones or in the spaces between them. The diagnosis is made when at least two of the abovementioned deviations occur in the same arm or leg. Other parts of the body can also be affected.
Symptoms
Children suffering from this syndrome therefore have two or more abnormalities in one or more limbs (arms / legs); varicose veins, wine stains and a deviant growth of soft tissues and bones. The wine stain is often visible from birth. The varicose veins and the deviant growth only occur later, but often at a young age. The wine stain is usually on an arm or leg, but sometimes the wine stain is present on the hip, stomach, buttocks or the shoulders, chest and back. Due to the excessive growth, there is sometimes a difference between the length and / or thickness of the two legs or arms. It also happens that children have more than ten fingers / toes (polydactyly) or that fingers / toes are fused together (syndactyly). The severity of the symptoms varies per patient.
Therapy
Klippel-Trenaunay's syndrome can not be cured. However, the symptoms can be reduced by specific treatment. Laser symptoms can reduce the symptoms of a wine stain. Treatment of varicose veins in people with Klippel-Trenaunay syndrome is more difficult than in people with common varicose veins. That is why it is preferable to choose a support stocking. Leg length difference can cause postural problems and back problems and will be treated with heel elevation or surgery.
This syndrome falls under the complex mixed malformations because there is a capillary venous malformation in which lymph vessels sometimes play a role (see ISSVA classification).
Source: https://www.huidhuis.nl/huidaandoening/syndroom-van-klippel-trenaunay
Articles & video
Articles
Video