Rare diseases day Netherlands 2015
Rare diseases day Netherlands 2015
Report Rare diseases day Netherlands 2015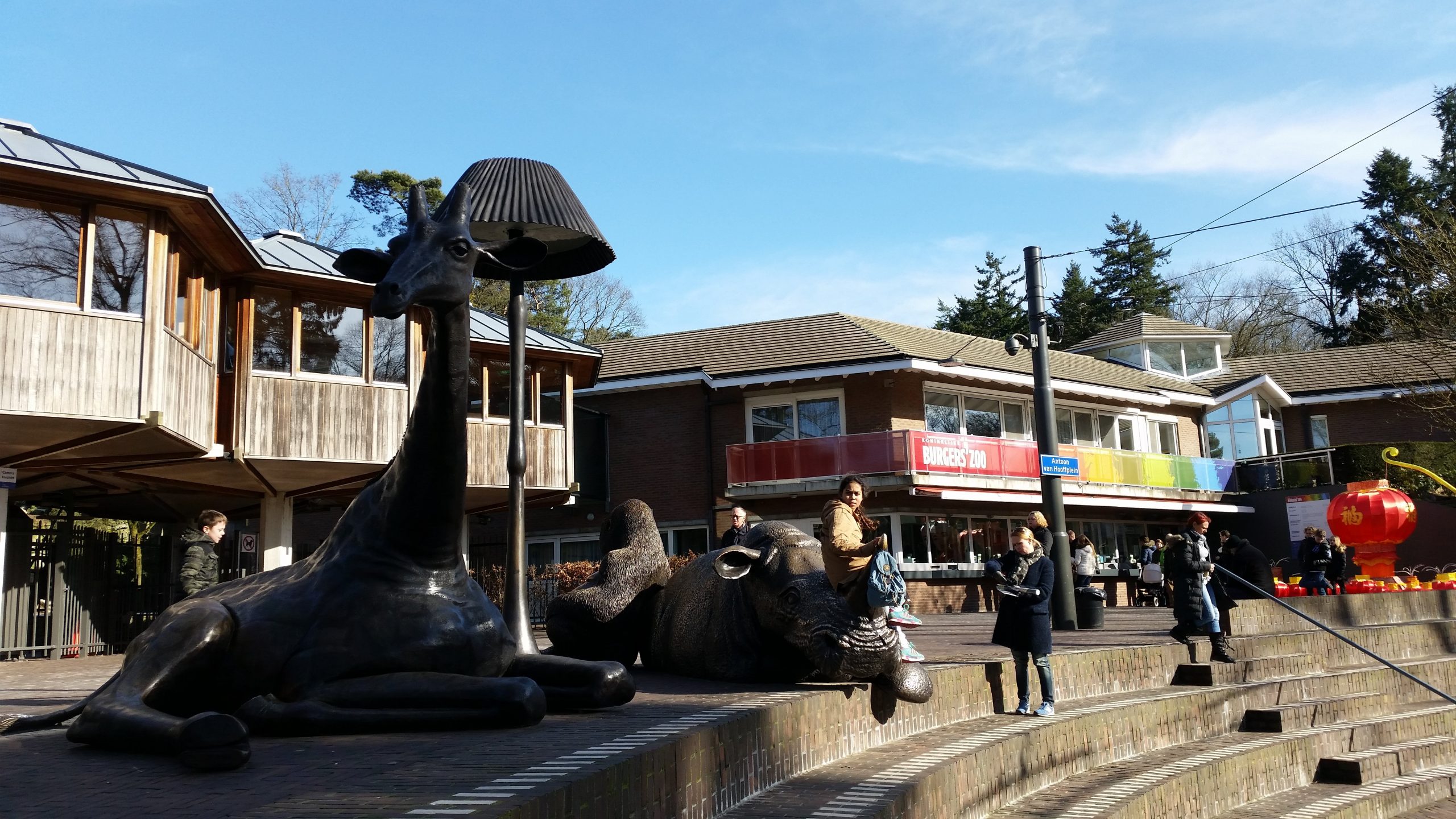 On Saturday, February 28, 2015, the worldwide rare disease day was organized, in the Netherlands.
This time Burgers ' Zoo in Arnhem was chosen as the site.  Special activities were organized for children, and the participants could visit the zoo after the event. The reception included special giraffe cookies.
After the opening came a number of speakers who are patient and shared with us their knowledge and experience. These were all shocking stories that demonstrated just how painful it be to get diagnoses and not be take seriously complaints by doctors.
Each year, a number of ' Angel awards are presented to people who are active in the context of rare diseases. There are three categories: patient, physician/scientist and media.  One of our medical adviser,s Prof. Maurice van Steensel,  received in 2013 the Angel Award for his scientific work.
In the "patient" category Drs. Roxanne Vroom received the award She is not only a patient, but also a medical researcher of the rare condition Osteogenesis Imperfecta (brittle and fragile bones). "Roxanne shows that living with a rare condition with great impact on everyday life has to be, not preclude you to develop into a well respected professional and keep fighting to be able to stand in the middle of life. Time and time again shows she is a source of inspiration for many, without having to presume" according to the jury.
In the "Physician/Scientist" category,  Mrs Prof. Dr. Judith Bovée received the Angel Award. She is a researcher/pathologist in the Leiden University Medical Centre in the Netherlands, which has dedicated itself to the diagnosis and treatment of rare bone tumor.  They work closely with patient organizations and European networks. The jury said,  "Her national and international expertise is greatly appreciated. She is a driven researcher and has great perseverance. Her work is original and innovative. "
In the "Media" category, the Angel Award was awarded to BNN, and to Gerard Timmer, General Director of BNN-VARA that BNN created in 1997 together with Bart de Graaff. The award was presented to him by Francine Kam BIU, a young woman with the same kidney disease as Bart de Graaff. The jury explained the choice for BNN as follows: "Quality programs like ' You Will Have it' and ' Over My Dead Body ' let the broadcaster see how the lives of people with a rare disease look like. Different presenters over the years have spoken with patients. This has given fame to the specific conditions of this group of patients and to the existence of rare diseases in general. BNN content on a dedicated and strong way has contributed to the public awareness of rare diseases and to break stigmas. " In his acceptance speech, Gerard Timmer emphasized the special significance of this award for broadcaster BNN.
The Association of parents and patients ' organisations (VSOP) launched during the event a new website.  The website, www.zichtopzeldzaam.nl (view of rare, Dutch), through both a patient organization name as well as disease name, provides information and references to patient organization websites and their social media.