EuropaDerm initiative
EuropaDerm initiative
An initiative of Global Skin Foundation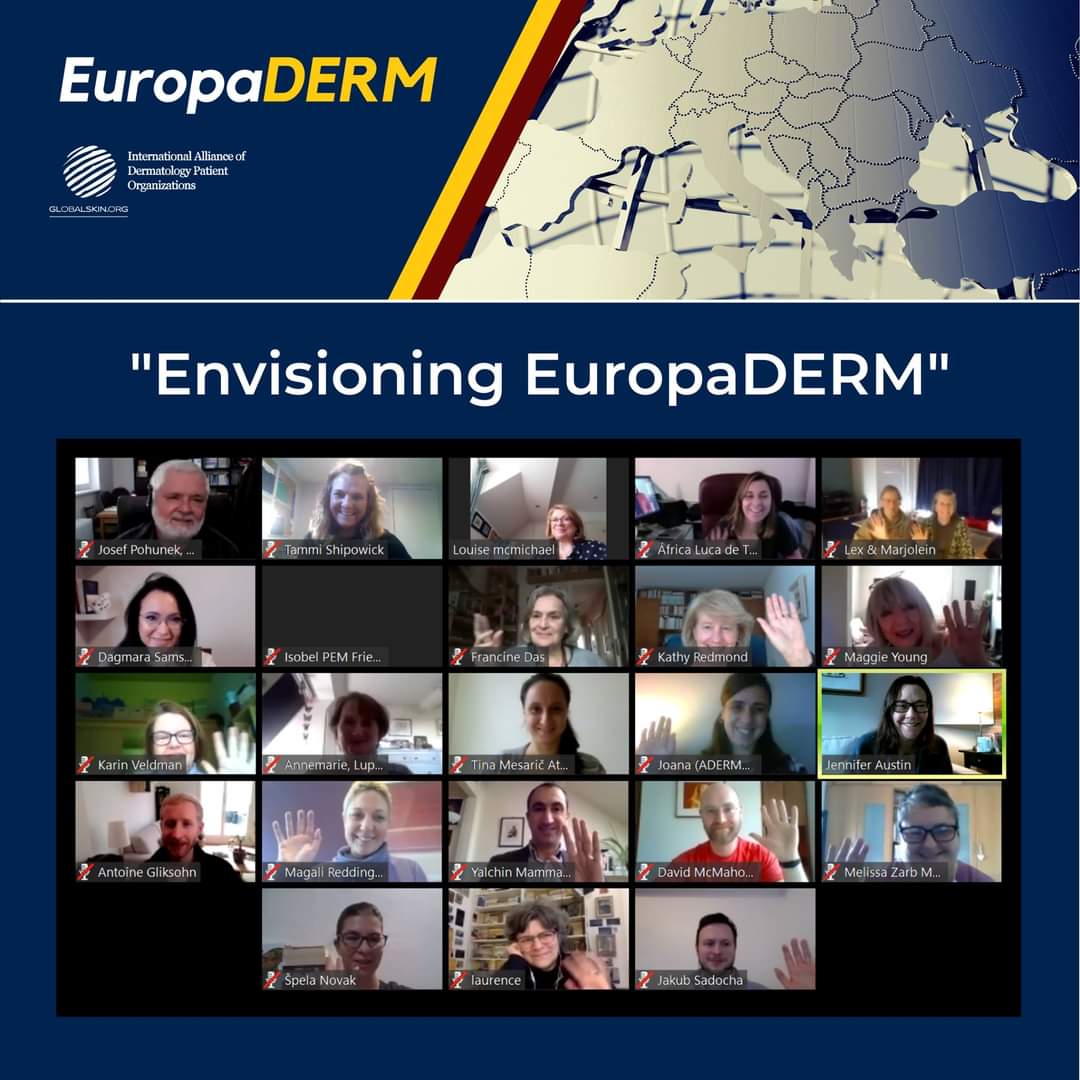 We are part of the Global Skin Foundation (based in Canada) and they have started the European EuropaDERM initiative.
We participated in the first (online) 'Envisioning EuropaDERM event' that was organized on January 29, 2021.
For two hours we discussed with other (international) leaders of European patient organizations a common path for the European dermatological patient organizations on topics such as:
Connect and network with colleagues.
What are the needs and priorities.
What are the concerns we all have.
Sharing insights about running a patient organization in Europe.