CMTC-OVM Member Conference Netherlands 2018
CMTC-OVM Member Conference Netherlands 2018
Report CMTC-OVM Member Conference Netherlands 2018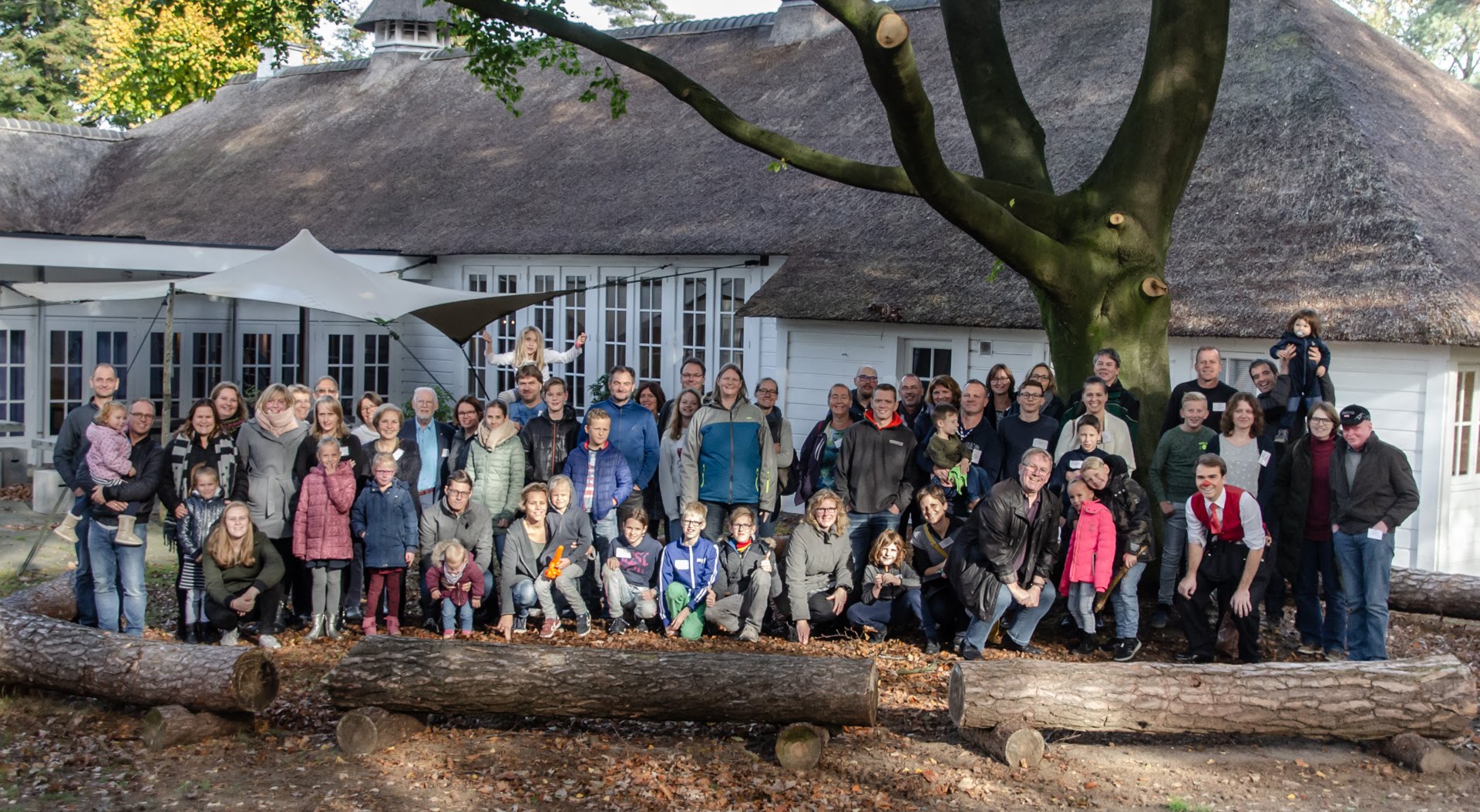 On Saturday 3 November 2018 we held out global member conference in the Netherlands!
About 80 people from Belgium, Germany, England, the Netherlands and Austria came to Leusden to participate in our annual member conference. The first guests arrived on Friday in the afternoon and evening. Around 20 o'clock our guests could get acquainted with each other while enjoying a drink and some typically Dutch snacks. The children were playing in the open space.
Dr. Tychon Geeraedts gave a presentation on intervention radiology and vascular malformations (detailed report).
Marjolein van Kessel gave a presentation on how to deal with looking different. For this purpose, a comic book had been developed about a girl in a circus that looks different and a certain method (STEPS) is used to explain to children how they could deal with this problem.
Johannes Verheijden provided an interactive workshop on how to cope after receiving the medical diagnosis (your child's diagnosis for example). All parents deal with this differently and this can affect the relationship between parents, among other things.
Dr. Els Jonker gave a presentation on 'If your brother or sister is ill'. People often forget that having a child with a rare disease also impacts siblings. In this context we have also developed a separate brochure.
Tjitske Bezema gave a workshop on the theme of "being happy in challenging living conditions". Everyone got to write their own story and were then tasked to thoroughly read each other's stories. Through this exercise, participants were able to understand what important things in their life make them happy. In this group, connection with family, friends and each other, love, and being 'in the flow' (meaning they dare to go with the flow of life) emerged as important topics that strongly contribute to happiness. By thinking about what brings them joy, the participants actually felt better. Afterwards the people were given a gemstone that they could place somewhere to be reminded daily of this happy feeling. More info about the workshops Tjitske gives: www.tjeebee.nl.
Finally, there was a round of 3 parallel sessions in which the participants would meet other participants who spoke the same language as them and held discussions. We wrote down the tips and other information discussed in these sessions and we will use these in the future.
Prof. Suzanne Pasmans and Dr. Peter de Laat have given participants personal medical advice 11 times and our medical psychologist Dr. Wouter van der Schaar gave personal psychological advice during four one-hour sessions.
Our massage therapist Ellen Goossens gave seven massages to the delight of the participants. These sessions were fully booked in a very short time and several people indicated that the massage session was actually too short.
For older children, we had organized some new activities. The first challenge was to solve the mystery of the escape room together. In the afternoon they had to work in groups to find a treasure in the forest.
At the end of the day, we had arranged free fresh stroopwafels again. The participants queued up in front of the stroopwafel stall and also connected with each other while waiting.
This year we had chosen a somewhat different design and started with a block of three parallel sessions. Then a short break with pie. The pies were completely gone in a short time.
Finally, we had arranged another extensive buffet dinner that was excellently appreciated by the participants. For younger children, a separate buffet was arranged.
Presentations (members only)
Videos (members only)