Prof. Dr. Jan Peter Balkenende (Netherlands) – Ambassador
Prof. Dr. Jan Peter Balkenende (Netherlands)
Ambassador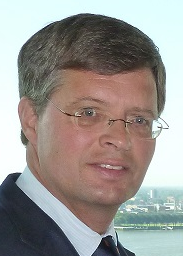 One of our ambassadors is former Prime Minister Prof. Dr. Jan Peter Balkenende.
He studied economic and social history and law at the Free University of Amsterdam. He presented his doctoral thesis on 'Government regulation and social organizations' and in 1993 he was named professor by special appointment.
He served as prime minister from July 2002 until October 2010.
Since December 1, 2011 he has been professor of Governance, Institutions and Internationalization at Erasmus University in Rotterdam (Netherlands).
On 1 April 2011 he became a partner at Ernst & Young, where he was particularly involved with corporate responsibility and international affairs.