Webinar 22 January 2022 – Vascular tumors in children
Webinar 22 January 2022 – Vascular tumors in children
Prof. Dr. Suzanne Pasmans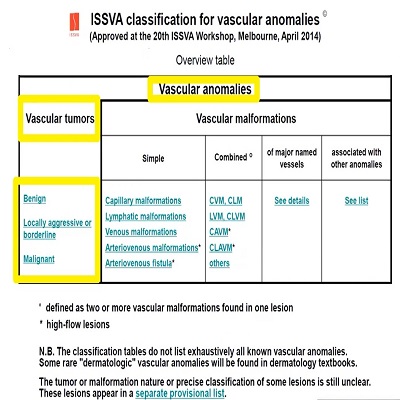 Prof. dr. Dr. Suzanne Pasmans discusses vascular tumors in children in this webinar. How do you recognize vascular tumors? What is the difference between a vascular tumor and a vascular anomaly? What additional abnormalities/syndromes in vascular tumors should you pay attention to? What are the treatment options?
Suzanne Pasmans is a (pediatric) dermatologist/immunologist at the Erasmus Medical Center (EMC) in Rotterdam. The Vascular Anomaly Center Children & Adults is located in the Erasmus MC. All kinds of patients with vascular anomalies are discussed here in a multidisciplinary team. The center is part of the National Vascular Anomaly Network that is affiliated with ERN-VASCERN. It is also part of the European Reference Network SKIN.
Diagnosis by multidisciplinary team
A proper diagnosis of vascular disease is often a problem because there are many different types that are very similar. These conditions can cause all kinds of problems from bleeding to malformations that might have been addressed earlier if the correct diagnosis had been made. The approach by a multidisciplinary team is therefore important because by discussing a patient with multiple disciplines, there is greater knowledge shared and therefore a better chance of a good diagnosis. It is essential to use the ISSVA classification to name a vascular malformation/tumor.
Hemangiomas
Pasmans explains the difference between vascular tumors (usually hemangiomas) and vascular malformations (congenital malformation of vessels). She then discusses the different types of vascular tumors (benign, locally aggressive or borderline, malignant). Most benign tumors are hemangiomas and are more common in girls than boys. Usually, little treatment is necessary, they disappear on their own over time. But sometimes treatment is needed if it is in a vital place (eye, ear, airways) or for aesthetic reasons. Treatment is with beta-blockers (propranolol, atenolol). 25% of hemangioma patients develop complications and then treatment is required. Early treatment with beta-blockers can give good results. Sometimes, the hemangiomas are accompanied by other abnormalities (e.g. cardiovascular, genitourinary, bone, eye abnormalities).
Locally aggressive or borderline vascular tumors
Pasmans further elaborates on locally aggressive vascular tumors. For example, kaposiform hemangioendothelioma (this can be life-threatening) and retiform hemangioendothelioma.
Sometimes haematological (in the blood and blood-forming organs) abnormalities can occur, which must be treated quickly. A number of malignant vascular tumors are also discussed.
Her final advice for parents: take your child to a center of expertise in the field of vascular anomalies, so that the correct diagnosis can be made and the correct treatment can be started on time.
She hopes that after this webinar people:
Recognize vascular anomalies better.
Know the difference between vascular tumors and vascular malformations.
Know more about treatment options.
Are aware of the possible associated syndromes and problems.
Video (members only)
Do you want to watch the video? Become a member and get access to all info on our website.