Dr. Peter de Laat retired
Dr. Peter de Laat retired
Peter was one of our medical advisors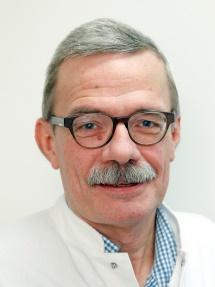 Dr. Peter de Laat retired on the 1st of August 2022. Peter was one of our medical advisors, a pediatrician, and one of the members of the multidisciplinary WEVAR (Working group for Vascular Abnormalities Rotterdam) team at the Erasmus Medical Centre in Rotterdam (The Netherlands). He worked together with our medical advisor Prof. Dr. Suzanne Pasmans during many personal medical consultations at our member conferences.
His successor is Drs. Elyse Verboom, MSc.
We would like to thank Peter for his tremendous commitment to our patients and their families!