Webinar 23 April 2022 – Vascular malformations and pregnancy
Webinar 23 April 2022 – Vascular malformations and pregnancy
Dr. Naomi van Hout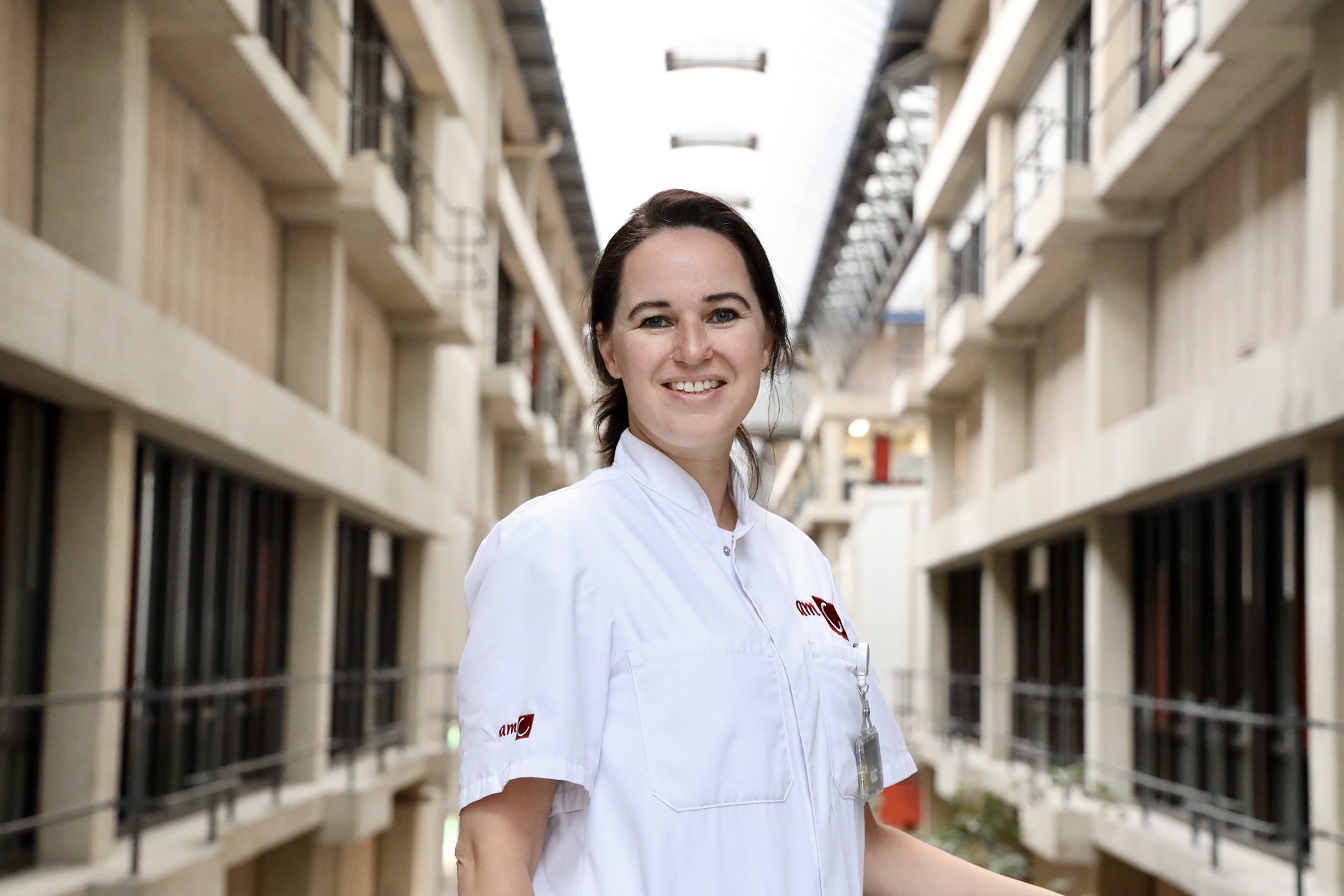 Dr. Naomi van Hout is a plastic surgeon focusing on vascular malformations. She is the successor of prof Van der Horst who is medical advisor of CMTC-OVM. In this webinar she talks about vascular malformations and pregnancy.
Van Hout is in the AVA-team of the Amsterdam Medical Centre (AMC, expertisecentre for congenital vascular malformations). In the team there is a plastic surgeon, vascular surgeon, pediatrician-oncologist, interventional radiologist, dermatologist, ENT, clinical geneticist. Together they discuss the different cases of vascular malformations.
What is known about pregnancy in combination with vascular malformations?
It depends on the type of vascular malformation and the location of the malformation, which problems will arise in pregnancy. Sometimes during pregnancy there is an increase in vascular malformation symptoms, there is a risk of thrombosis, more blood loss during/after delivery, epidural problems, straining (facial vascular malformation).
Studies about pregnancy and vascular malformations have been done but they are not very extensive. An example is a Dutch study about pregnancy and Klippel Trenaunay Syndrome KTS (2017). Van Hout talks about the results of this study (thrombosis and postpartum haemorrhage).
Protocol AMC
In the AMC there is a protocol about pregnancy and extensive vascular malformations.
How are women educated, guided and monitored during pregnancy, and what is the care like after pregnancy?
Future research
Van Hout talks about some recent and future research projects:
Project 1: is pregnancy in women with KTS safer with thrombosis profylaxis and other measures. What problems can women with congenital vascular malformations experience during pregnancy and delivery.
Project 2: questionnaire to women >18 yrs with vascular malformations, when do which problems occur?
Video (members only)
Do you want to watch the video? Become member and get access to all info on our website.