VBF 2006 – Boston
Vascular Birthmarks Foundation 2006 – Boston
Report Vascular Birthmarks Foundation 2006 – Boston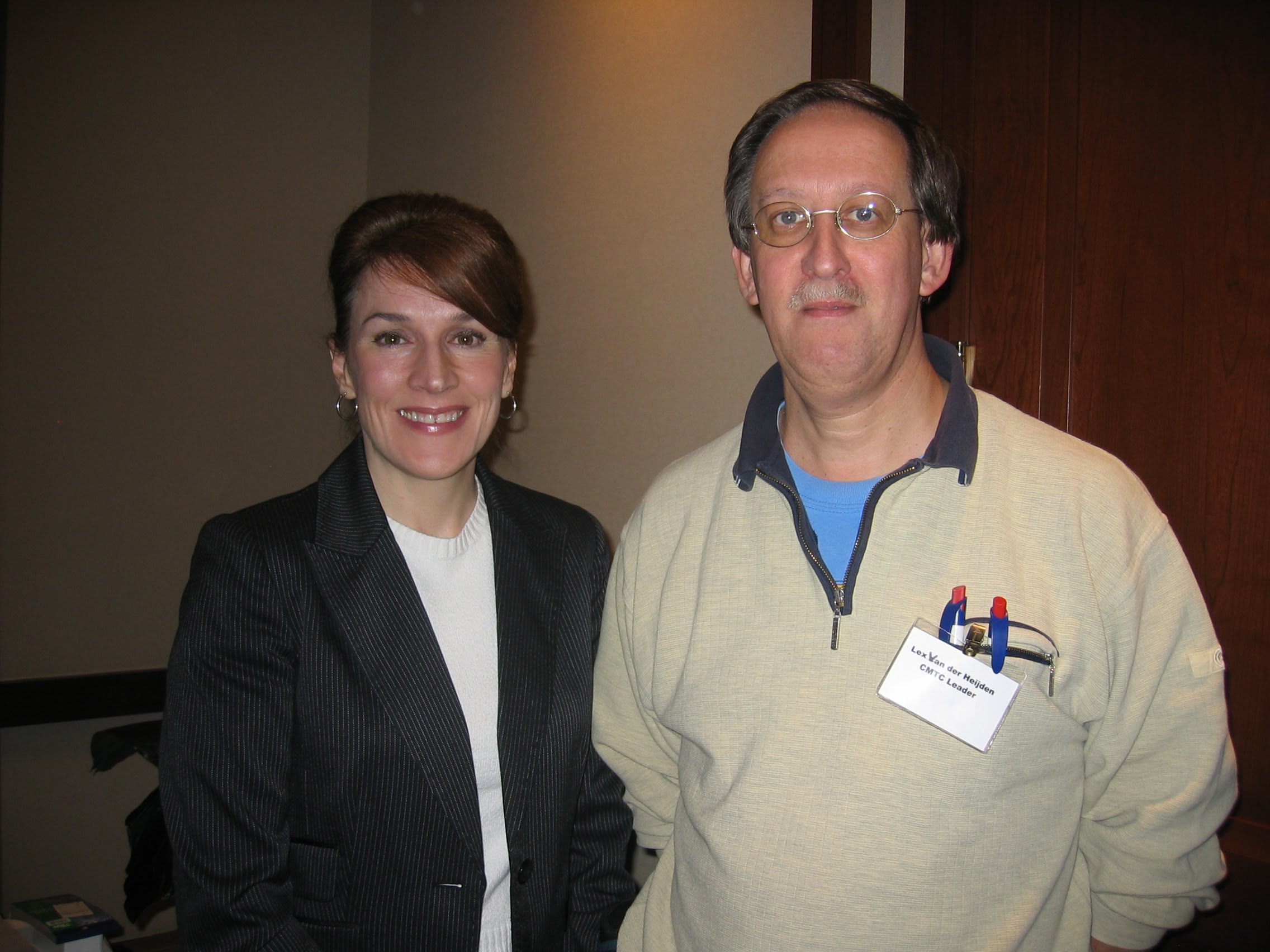 On behalf of our association, Lex van der Heijden the annual conference of the Vascular Birthmarks Foundation (VBF) on invitation visited Boston in the USA.
This conference began on October 27 at the start of the evening and lasted until the afternoon of 28 October.
Altogether approx. 200 people comprising mostly patients and parents of patients. Also present were many doctors. It struck me again that the enthusiasm of all stakeholders, including physicians, extremely high and that doctors and VBF excellent contacts and very intensively with very positive results for the patients. Several physicians indicated that their approach is that the patient is number one in their is what I saw through the personal contacts between doctors and patients during the conference.
VBF has grown into a global organization with local organizations in various countries. The main driving force behind this organization is Linda Shannon with her boundless energy has reached many people not only in the USA but also for people outside. She has a vast global network of such patients, doctors and politicians to Laura Bush (the wife of U.S. President George Bush).
The theme of the conference was "Research holds the key '. Especially because CMTC a vascular problem, it is important for our patients and their parents to know what research is going on. In addition, and remains crucial to network (making new contacts and maintain existing contacts).
Many doctors have rapidly presentations where I noticed that most of the presentations were still quite technical, and I wondered how far it joined the audience. What here again the message was that things that a few years ago were not possible now prove possible. This is an important conclusion.
Lex has two distraught mothers from Australia spoke. It appears that the differences and medical knowledge and experience can vary greatly between countries. Thanks to the many contacts that have built up over the past few years by attending various international conferences, it is increasingly possible for people quickly to the right doctors to refer.
What was special about this conference is that on Saturday a clinic was organized in a hospital where people could go to such a diagnosis to make.
One of the presentations by Dr. Milton Waner, was extensively hemangiomas. A hemangioma is a benign vascular tumor but this can have severe consequences.
Warning: pictures of hemangiomas can be very shocking especially when babies and small children.
He appears as a surgeon much experience with the 'repair' of faces which are affected by hemangiomas and vascular malformations. Many shocking pictures were shown before and after surgery. It appeared that several children there so that they looked not in public by the parents dared to be displayed.
Research has shown that hemangiomas often in certain places in the face located along certain lines in the face. The face is divided into three zones of which the development in an early stage of life is determined by a certain part of the brains. According to Dr. Milton Waner hemangiomas are classified into two types, the first group within approx. Six years and the second group disappear within 12 years. Sadly let hemangiomas always scars.
The use of steroids can Waner according to Milton, many side effects, such as the shrinkage of the brains, and must be applied with great care.
Dr.. Aaron Fay gave a presentation about hemangiomas around the eye. The danger of hemangiomas in this area is that such hemangiomas that threaten the eye so the eye no longer can be saved. It turned out that Dr. Aaron Fay at various children 'miracle' has done because the eye was spared.
Dr. Aaron Fay, and also several other doctors, both indicated that certain diseases can be caused by problems in blood vessels and the lymphatic system.
The lymphatic system is a network of lymph vessels and lymph nodes, that everywhere in the body tissue and fluid changed.
The lymphatic system plays an important role in the immune response of the body against infections with microorganisms, such as bacteria and viruses. A risk in surgery of the face that certain nerves may be affected and the patient eg paralysis in the face can get.
The approach is nowadays not to wait but active and especially asked to intervene with the psychological component is taken to prevent a child alongside the physical problems also have psychological trouble.
The treatment of vascular malformations in several cases it is not shown by means of an operation to be performed, but by injection of ethanol (alcohol). Many photos were shown which showed the effects of this method.
Also stated that several doctors surgeries on hemangiomas and vascular malformations is not a matter of a surgeon but a team of medical specialists from different disciplines.