Family Day 2022: Efteling
Family Day 2022: Efteling
Finally a 'real' Family Day again!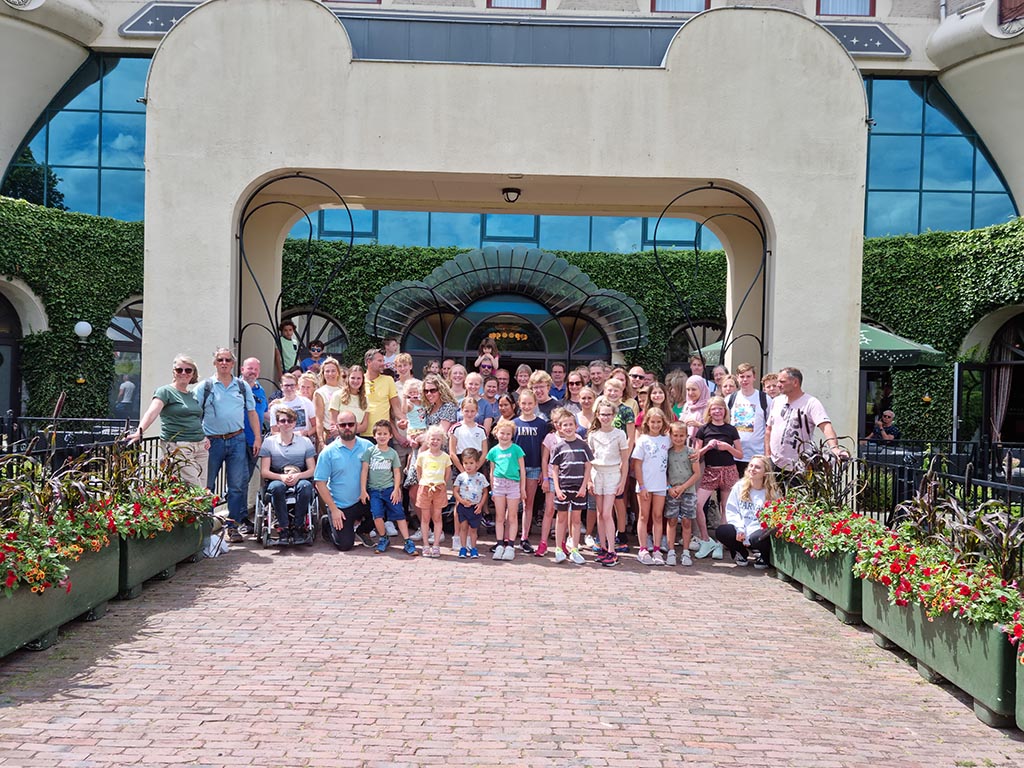 Due to Covid-19, it has not been possible to organise a 'proper' Family Day for a few years. The last time was in 2019. This year we could finally organise our Family Day in full, with 80 participants from Belgium, Germany, and the Netherlands.
On Saturday the 2nd of July, the attendees gathered at around 9 am at the Efteling theme park, with glorious sunshine and wonderful heat. Within half an hour, everyone had arrived and had their entry tickets with a voucher for food or drink that they could use somewhere in the theme park.
We also had polo shirts and t-shirts with us, which many attendees took.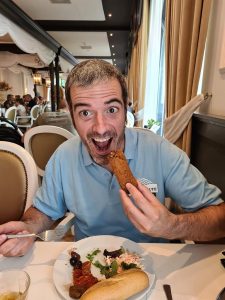 We purposefully chose a date in July because the Efteling stays open until 10 pm and so you get to enjoy all the attractions for a full twelve hours!
Normally, we have an Efteling-style reception, but unfortunately, this wasn't possible due to a shortage of staff. During the lunch in
the Efteling hotel, everyone was able to get to know each other once again and make new contacts. We hadn't seen each other for three years, meaning our participants had really been looking forward to this day! Several children had grown a great deal, so they were now allowed to ride several rollercoasters.
We had made a special WhatsApp group for the day so that we could easily keep in contact with each other and exchange photos and videos. A small selection of these photos and videos can be found at the bottom of this page. We will also use the other images for our social media channels (with prior consent, of course).
Report family Sijm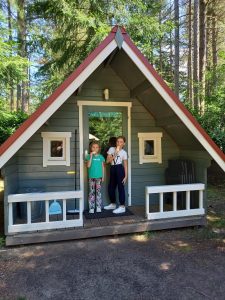 Finally it was time, Friday we left for the campsite so that we are already in the area for the CMTC-OVM family day in the Efteling.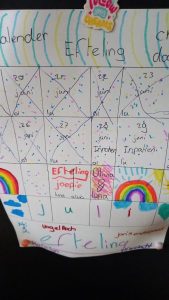 Finally it was possible again after the corona and the girls were looking forward to this! They even made a countdown calendar :-).
Saturday morning we left for the Efteling on time. It was nice to see and talk to everyone again, we missed that so much!
We started in the flying Dutchman, what a thrill that was. Then to Joris and the Dragon and after that, we did a lot. The lunch was again excellent and the feet could relax for a while. We had beautiful weather and lasted until 10 p.m. Tired but satisfied we went back to the campsite.
It was a beautiful and well-organized day!
Special General Members' Meeting
During the lunch, we organised a special general members' meeting owing to the appointment of our new treasurer Alexandra Haan. Alexandra was met with applause when appointed as our new treasurer.
Reactions
Family Day on 2nd July 2022: super to see each other again.
The weather: was super.
The lunch: super, delicious croquettes once again.
The attractions: super, thanks to the information about waiting times on the Efteling-App!A new treasurer: super!
Quite simply another super Family Day.
We really enjoyed and found it brilliant to see faces and share stories. It's also really a day when you can ask questions about CMTC if you have them rather than doing it via email. The lunch was super, there was really something for everyone. The weather was also really on our side once again. So absolutely nothing to fault. It was really GREAT.
We took part in the Family Day for the second time and once again had a brilliant experience that we won't forget in a hurry. It was great to meet other members and chat with them in person again after the Covid break. The best thing was definitely seeing the eyes of our two toddlers sparkle with excitement as they ran towards the different attractions or through the Fairytale Forest.