Dr. van Lohuizen
CMTC is also called the 'Van Lohuizen syndrome'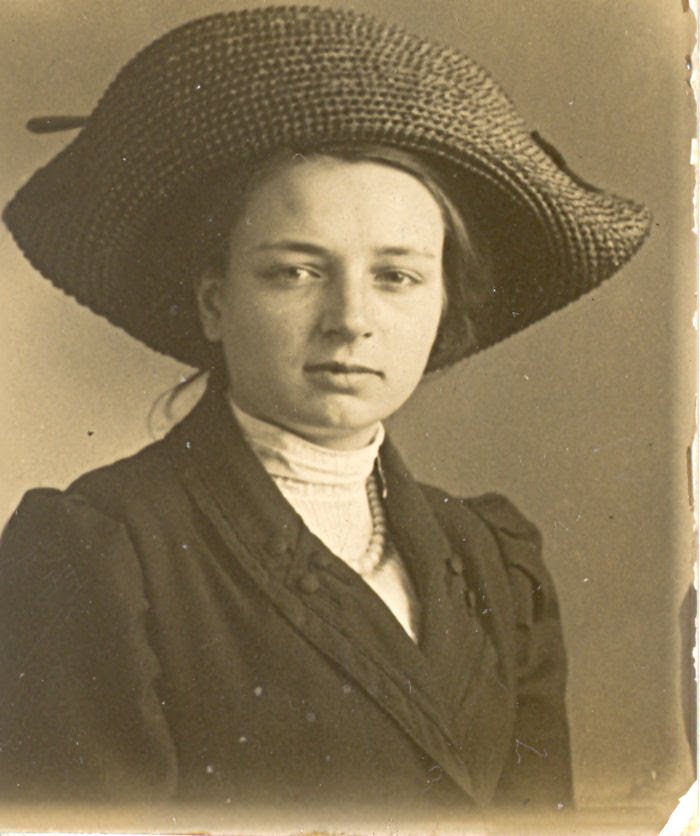 Based on data from her cousins.
Cato van Lohuizen (1893-1937) was the first female pediatrician in the Netherlands. She was the first to describe CMTC. Her ideal was to help children, thus all her scientific work was very pragmatic. As far as we know, she had no doctorate and probably studied at the University of Amsterdam.
She was unmarried and lived with her parents in Sumatralaan ("Sumatra Street") in Hilversum. Her pediatriac practice was located on Ministerspark ("Minister Park"). She played the violin and was the only one in her family who owned a car. She died of scarlet fever at a young age (44), in January 1937.
On the 10th of November 2016 we received the doll which Cato is holding in the picture. Aunt Truus was working in Cato's practice (she died in 1961). She is the aunt of Dicky who handed over the doll which was in her possession since about 1950.
Theo van Lohuizen
The brother of Cato, Theo van Lohuizen (1890-1956), evolved into a pioneer in the field of urban studies, related to the subsequent urban planning. In 1990 Arnold van der Valk posthumously produced "The life's work of Th. K. van Lohuizen 1890-1956". "His speech to the current Technical University of Delft is still quoted: "The unity of urban design" (Delft University Press). Theo had three children: Subhan (1928), Wali (1932) and Hakiem (1935). Our CMTC-OVM organisation was contacted by Wali and he has shared a lot of information about Cato.
Mother
Her mother's name was Kate Kievit and was a farmer's daughter from a family of settlers in the Eierlandse polder on Texel (an island off the northern coast of the Netherlands). Kate Kievit died in 1930.
Father
Her father was Arnold van Lohuizen who met his wife while he worked as Receiver of Registration and Domains in Den Burg. Throughout his life, the family lived in Middelburg, Culemborg, Apeldoorn, Zwolle and Amsterdam (last position). He was the youngest of many brothers and one or two sisters, and stood out from his brothers by virtue of his public service. There were no doctors in the family.
Grandfather
Cato's grandfather was a dominant personality in the 19th century. He purchased a watermill in Vaassen (in the Veluwe) became a paper manufacturer, and then founded a metal factory which later produced sheet metal. A few decades ago it was taken over by the Hoogovens, Velsen company. The original name was "The Industry v.h. van Lohuizen and Co."
He enjoyed writing and left behind a fairly large number of diaries. In later life he became a landscape painter. His full name was Teunis van Lohuizen (30 June 1820 – 21 December 1903). There are also many photographs of him and his wife (15 November 1819 – 1 May 1896), as well as the family in which Cato grew up.