ICORD 2014 – Ede
ICORD 2014 – Ede
Report ICORD 2014 – Ede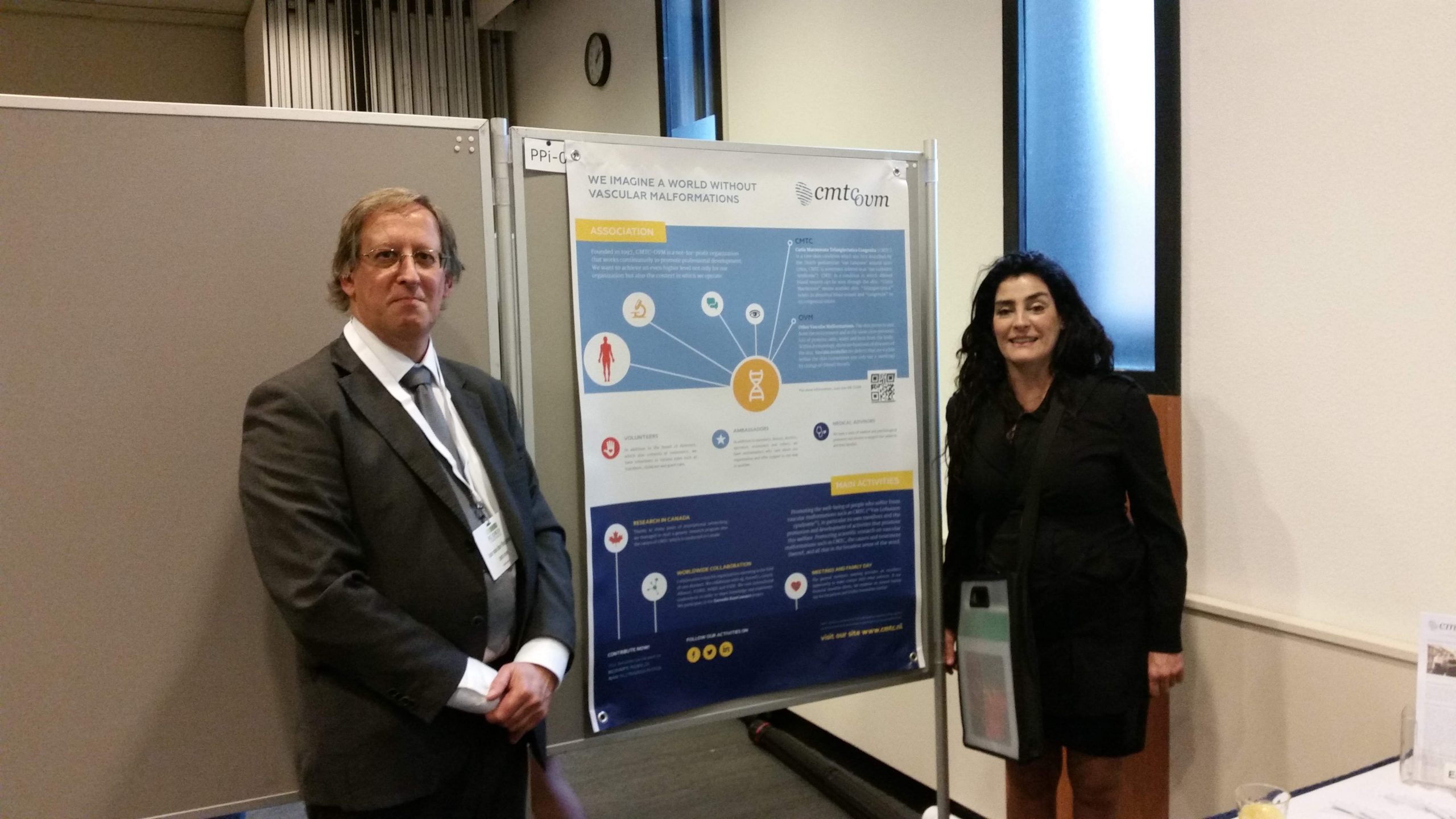 On 7-9 October 2014 we attended as organization the Global Conference of ICORD (International Conference on Rare Diseases & Orphan Drugs www.icord.es), which was organized this time in the Netherlands.
The theme this year was ' the social value of prevention, diagnosis and treatment of rare diseases '. Around 125 people from South America, New Zealand, USA, Japan and many European countries were present. Many topics are covered In an extensive program involving in the text below a few presented.
On behalf of our organization, Lex van der Heijden was present throughout the conference. We had a ' poster session ' where we presented our organization to people who showed interest. On the table at the poster layers mini 'stroopwafels', CMTC-OVM post-it cubes and dozens of pens. Various "old" contacts were renewed again, and new contacts were made. A concrete example: during the ICORD Conference in 2010 in Argentina, Lex met Dr. Virginia Clara from Argentina. She was Chairman of ICORD and is President of the South American organization Geiser (http://www.fundaciongeiser.org/?lang=en). She offered to help our organization to be known in South America.
The way in which drugs for rare diseases are developed was called into question during a presentation by Dr. Hans Büller of the Rotterdam Erasmus medical center. The present approach (' business model ') is outdated and should be replaced by a new approach. The old approach is that after a successful examination, that practically always been funded with public money, a patent is obtained and the license given to a pharmaceutical company. In this case, the responsibility and the financial gains not shared. The cost of drugs are not transparent and the drug costs for rare diseases are between approximately € 200,000 and € 300,000 per year per patient.
Hans believes that this business model should be replaced by a model in which not one organization or company is responsible for the development of a rare disease drug. According to him, a consortium should be established consisting of all major participants in the chain of the development of such a drug. We should bring all participants together directly at the start based on trust, shared responsibility, shared common goals with financial contributions and shared profit. In fact, this is an application of a social enterprise with a focus on the social needs and not on profit for shareholders.
For years discussions have gone on about patient/disease registrations where the technique is often not the problem, but the privacy of the data is. The legal side of this case especially makes this a very complex problem because the legislation by country also might be different. No one wants to know that his/her medical data, especially registered data, is being used by all kinds of for instance researchers. In this discussion are not only patient data, but also the data of human material in ' biobanks '. The parts of human material such as blood and/or research results is a tricky subject.
The problems can be divided into the following categories:
Technically and financially (can not).
Ethical and legal (should not).
Cultural (don't want to).
What are the current issues around patient registrations? Within the European Union (so not even worldwide):
There are currently are more than 600 different rare diseases records in use.
There are no uniform standards in the field of storage and management of data.
There is a need for data sharing.
There is a need to harmonize existing legislation.
Prof. Dr. Anthony Brookes of the English University of Leicester presented a solution where the existence of the data is shared and not the data itself. This solution is titled ' Café Variome ' (http://www.cafevariome.org/). Sharon Terry (Genetic Alliance United States) also presented a solution around these issues. Sharon and Anthony made contact during this conference and are going to investigate how they can work together in this area.