Family Day 2018: Efteling
Family Day 2018: Efteling
A family day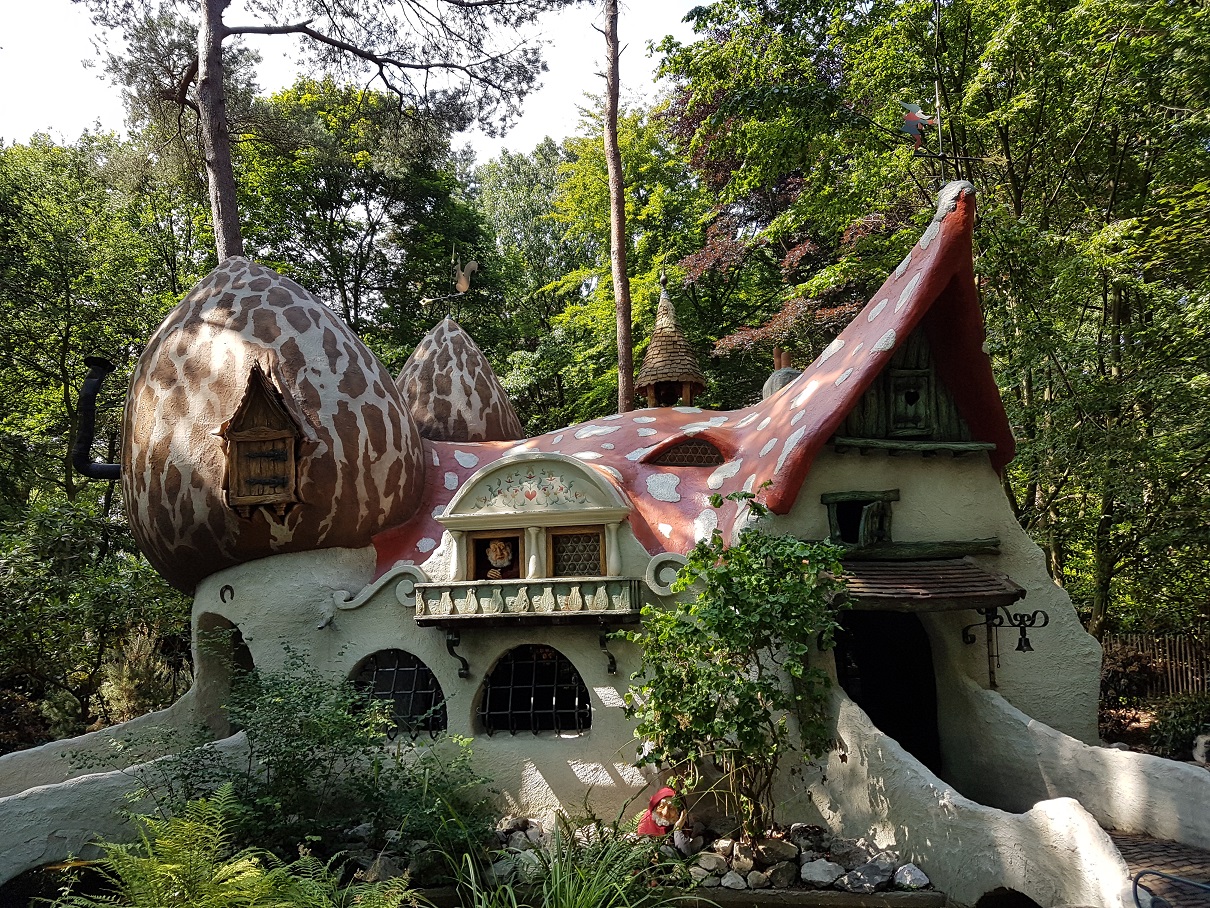 On Saturday 7 July 2018, we organsied our international family day in the Efteling theme park again.
We let our members vote and the Efteling won again.
The weather was beautiful and from 9am, we started welcoming more than 60 participants in the Efteling theatre, where delicious snacks were waiting for us. Several participants had travelled from a great distance and had had very little sleep. Despite this, the children had woken early, all excited about their day planned at Efteling.  On the families' arrival, a welcomed coffee and tea was waiting for them.  A number of participants decided to make the most of the trip and extended the family day to a weekend away.  Everyone arrived on time and after a short introduction by Lex and the handing out of special cards for quick access to many attractions in the park, we were ready to begin our adventure. It was going to be a long day, as the Efteling is open until 11pm during the months of July and August! A big challenge for the parents because children have bagfuls of energy!
Lunch was served at 1pm in a private room with a terrace at the Efteling hotel. In addition to all kinds of pastries, sandwich fillings and other delicious delights, kroketten (Dutch croquettes) were served. Several people indicated on the registration form that they were on a kroketten diet and of course, we had considered such important matters!
We set up a dedicated WhatsApp group for this day, so participants were able to find each other easily, pass on tips and share photos/videos to the group. The family day proved to be a huge success and we received numerous amounts of positive comments.  We are considering setting up a permanent WhatsApp group and one will be created for our Global Conference in November.
Pursuant to the General Regulation on Data Processing (GDPR), we have to carefully manage WhatsApp groups.
Report by a Member
At last, we went to the Efteling! My friend Amira, who I met last year on the CMTC-OVM patient day was also there. We spent all day together. From Pandadroom (Panda Dream, 3D film) to the Baron (a dive coaster), we went on almost all of the rides. We got soaking wet in the Pirhaña (a river rapids ride)! Nevertheless, as the weather was so lovely, getting wet was really quite nice! We enjoyed the lunch and we could help ourselves with all kinds of dishes. I liked the tomato soup best but Amira thought the soup was too sour. We thought it was awesome that we were allowed to enjoy the park until it was very late, so we still had time to ride the Baron again. On entry, I was measured and fortunately was allowed on again!
Regards,
Noa (9 years) and Amira (10 years)
Reactions
The family day 2018 was another great, fun day. Beautiful weather, excellent lunch on a cosy terrace. Because we arrived so early, we were able to ride our favourite attractions that we selected in advance, without a long wait. It became more busy in the afternoon, but that was due to the fact that the Efteling was open until 23.00 hours that day.
We woke up early on a gorgeous day and after a warm welcome, we entered the park quickly. It was busy but the atmosphere was friendly. We enjoyed a good lunch in the Efteling hotel and had conversations with other members. After lunch we went into the park again until late. We stayed rather late on this wonderful evening, the music was nice and the park still busy. The children have had a super day, and enjoyed the shows of the Big Bad Wolf and Ravelijn.
Thanks for taking such good care of us. The midsummer's evening and the weather were beautiful.
We have had a great day. It was very busy, and there were many people with a quick access card! We just joined the regular queue for some attractions because the waiting time was shorter! Lunch was super!  Especially because gluten-free bread and snacks were arranged for Finn. Great!
The family day is always a party for the whole family. Nice to meet up with certain people again and sometimes exchange experiences as well.
We had the best time. Our youngest daughter visited the Efteling for the first time. The look on her face in the Droomvlucht (Dream Flight, which is a ride in the dark) was priceless. Thanks for this beautiful fairytale day.
A great day! It was very nice in the Efteling on the CMTC-OVM family day. I was allowed to ride the Python (a steel roller coaster) this time. This was great! Fay (7 years).